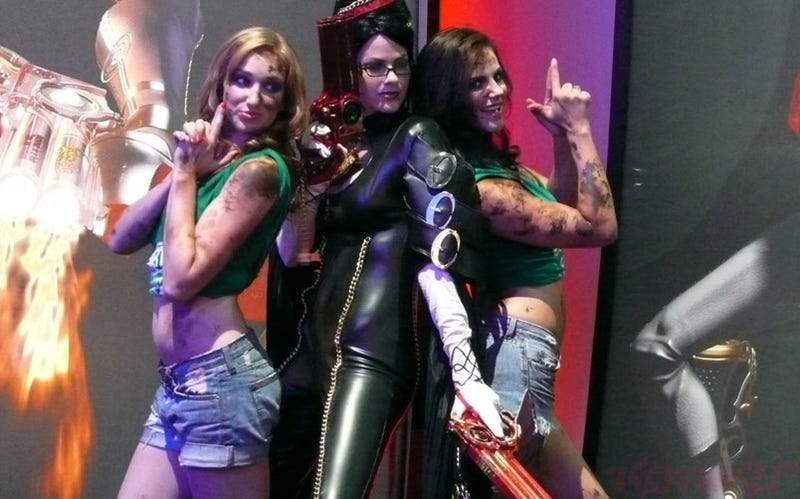 Every year has its moments suitable for framing. Here, our look back at 2009 presents the ones meant for stuffing under your mattress: It's Kotaku's Year NSFW, which, as the title implies, is NSFW.
Bayonetta's Got It, Flaunts It:
Without a doubt, Bayonetta was the high-amp vamp of gaming in 2009, and she hasn't even hit North America yet. In Japan, the ass-kicking, pistol-packing, hair-whipping witch with the naughty librarian look earned critical acclaim from no less than the Japanese director of the cinematic tour de force "Would You Like To Get An Enema Until You Poop?" Stateside and elsewhere, she emerged from relentless early comparisons to another gun enthusiast MILF, Sarah Palin, to become the undisputed cosplaying rookie of the year.