2009 was a pretty good year for the Xbox 360, but based on Microsoft's showing at E3, it felt more like a warm up for 2010, the year the company will launch Project Natal.
Now this year was no slouch, with Xbox 360 console exclusives Halo 3: ODST, Forza Motorsport 3, Left 4 Dead 2 and a pair of Grand Theft Auto IV downloadable episodes—not to mention Live Arcade hits Shadow Complex, 'Splosion Man and Trials HD—making Microsoft's console a solid platform of choice. But the console's third party efforts, particularly Modern Warfare 2, sometimes outshine the first-party content.
Fortunately for Xbox 360 owners, 2010 starts off strong with new games that won't be available on its chief competitor, titles like Mass Effect 2, Alan Wake and Splinter Cell Conviction. But will Microsoft's focus on motion control with Project Natal leave "core gamers" wanting?
Let's take a look at 2010's offerings on the MS side, minus a few games we hope, but can't confirm will hit next year.
Note: We'll be looking at every platform's currently announced and estimated 2010 slate over the course of the rest of the week-and much much more.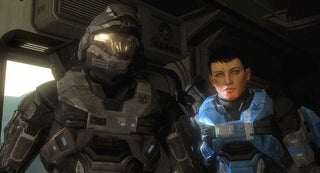 S
Halo: Reach
Bungie takes us back in time, back to the future, delivering a prequel to the original Halo: Combat Evolved. Players will assume the role of the Lieutenant fighting off Covenant forces sometime this fall.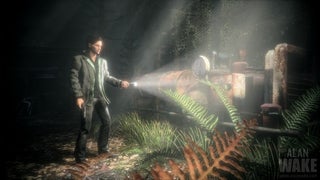 S
Alan Wake
Max Payne developers Remedy give Xbox 360 (and PC) gamers a flashlight-focsed dose of literary horror, sending the titular Alan Wake to the Pacific Northwest to confront his writers block, only to find himself in a nightmare of his own creation. It's gonna be scary!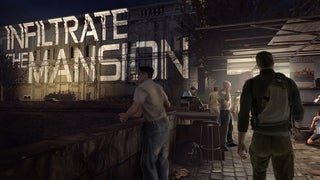 S
Splinter Cell Conviction
Sam Fisher is back and looking less haggard than originally planned. Expect Splinter Cell-style stealth gameplay, with a few new innovations, including more cooperative and competitive multiplayer.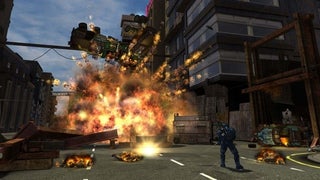 S
Crackdown 2
Start up Ruffian Games picks up where Realtime Worlds left off, filling Pacific City with gangs of street mutants and, eventually, lots of explosions.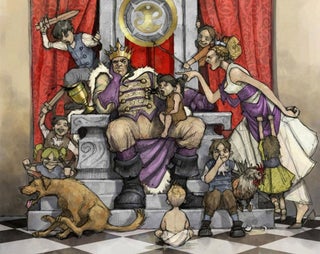 S
Fable III
The fabled franchise from Lionhead Studios takes a different path in the third Fable, giving the player the royal responsibility of overthrowing and later running the kingdom of Albion. Series lead Peter Molyneux wants to add a sense of "touch" to Fable III and Project Natal support.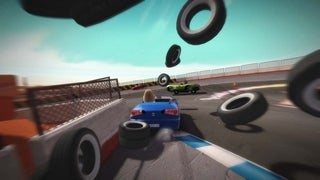 S
Joy Ride
This Avatar racing game for the Xbox 360 shouldn't put a pinch on your wallet. The core game is free.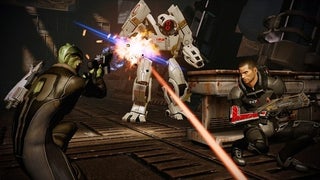 S
Mass Effect 2
BioWare's epic space saga continues, now with better shooting mechanics on top of the already intriguing intergalactic soap opera.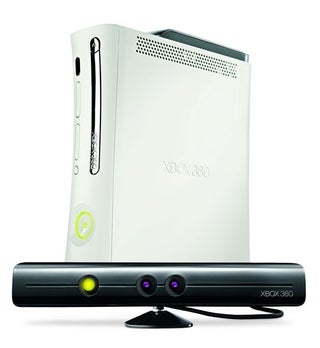 S
Project Natal
Perhaps you've heard of it. Microsoft's big E3 push should garner plenty of attention for the company in 2010. The console maker has already tasked some of its owned studios with making Natal games and developer support from Lionhead and Epic seems already strong.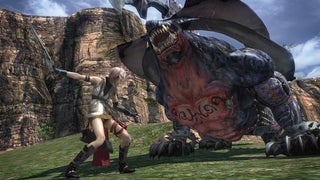 S
Final Fantasy XIII
Square Enix's long-promised, gorgeous role-playing game is finally here. Already out in Japan, the PlayStation 3 and Xbox 360 game is the first multi-console release in the series, the first for Sony's current gen console.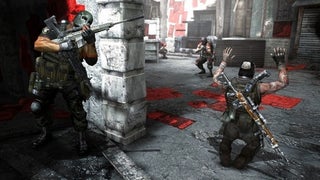 S
Army of Two: The 40th Day
EA Montreal's co-op shooter leads a very long list of shooters coming in 2010. The 40th Day improves upon the first in many ways, including the toning down of some of the "bromance."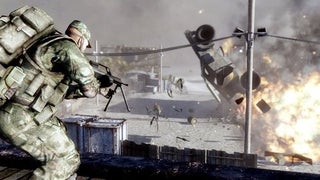 S
Battlefield: Bad Company 2
Another shooter bound for the PS3 is Battlefield: Bad Company 2, which will fight MAG for big, bombastic multiplayer FPS for the year.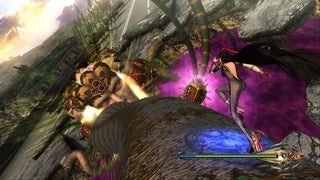 S
Bayonetta
PlatinumGames witchy woman Bayonetta brings more Devil May Cry-like action to the platform, but with a much more attractive package. The PS3 version may get knocked for lagging behind that other version, but Bayonetta is worth playing on whatever platform you prefer.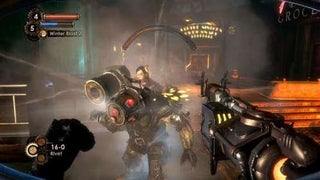 S
BioShock 2
Be the Big Daddy in 2K Games' sequel to the mega hit BioShock. The prequel adds multiplayer, if you consider that a positive or negative.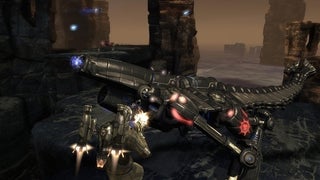 S
Dark Void
Capcom's oft-delayed jetpack hero adventure may have a hard time standing out in a crowded early 2010, but the third person shooting, climbing, flying and UFO hijacking sounds like a good combination.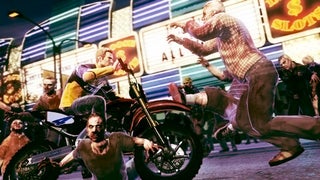 S
Dead Rising 2
Zombies require killing in Fortune City and you're just the right guy to do it. Kill 'em again with motorcycles, roulette wheels or moose antlers. Your choice.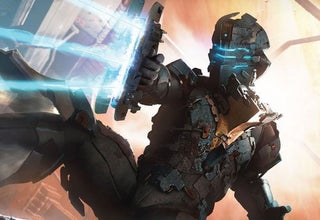 S
Dead Space 2
Visceral Games follows up on the excellent Dead Space (and very good Dead Space Extraction) with a new Necromorph dismembering adventure for old Isaac Clarke. Rocket boots? Yes, please.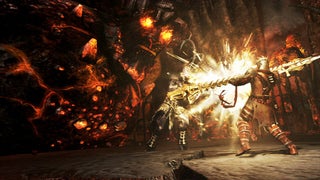 S
Dante's Inferno
If God of War III leaves you wanting more God of War, why not try Visceral Games very God of War-like descent into Hell, Dante's Inferno. It has decaying purple boobs...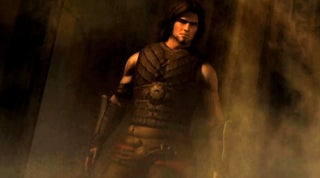 S
Prince of Persia: The Forgotten Sands
Another Prince of Persia? Yes! And this one looks a lot like the Prince of Persia movie that will hit theaters around the same time. And it looks not too dissimilar from the Prince of Persia game the movie is based upon.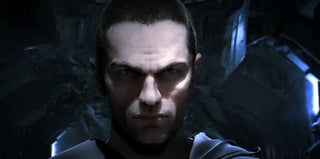 S
Star Wars: The Force Unleashed II
Just recently revealed, we're mostly excited to see just how LucasArts fits this new Star Wars adventure into the timeline.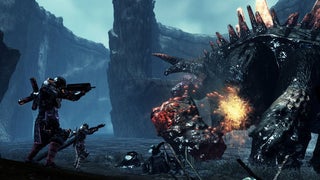 S
Lost Planet 2
Get up in them giant bug guts with the sequel to interplanetary adventure shooter Lost Planet. Everything's bigger!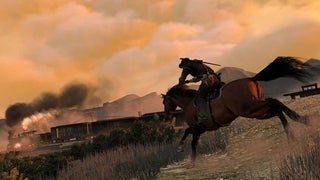 S
Red Dead Redemption
Rockstar returns to the Red Dead realm, now with a more open-world environment, filled with random encounters, train robberies and all manner of varmint to shoot.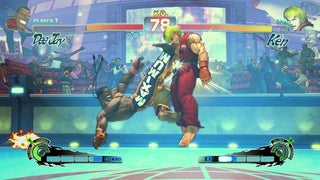 S
Super Street Fighter IV
New characters, new old characters and new online modes—plus a more budget minded price—make the quick addition of Super to Street Fighter IV that much easier to swallow. But when's Cody going to get some new clothes?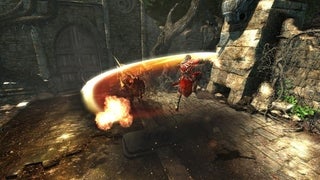 S
Castlevania Lords of Shadow
Hideo Kojima's game that will likely make a 2010 release could result in the best 3D Castlevania yet. Just try not to think too much about developer MercurySteam's other games.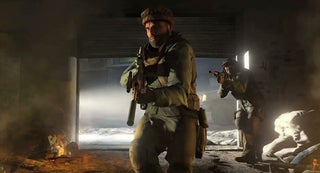 S
Medal of Honor
EA reboots Medal of Honor, taking the series from World War II theaters and into the modern age. Could have more beards than any other first-person shooter released next year.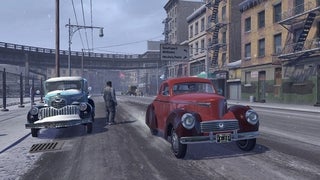 S
Mafia II
Shoot things '40s style with Mafia II, another game that should've been released in 2009, but will settle for a 2010 release nonetheless.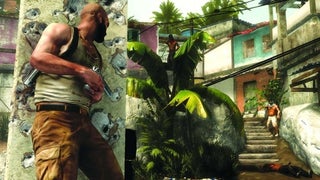 S
Max Payne 3
Max is back and far less attractive to women. The paunchier, less follicled Payne is drawn back into the dive and shoot at things world he tried to leave behind him. Expect this one late in 2010.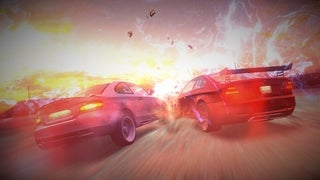 S
Blur
Bizarre Creations gets colorful with Blur, a frantic arcade racer with kart racing-style power ups, but none of them banana peels.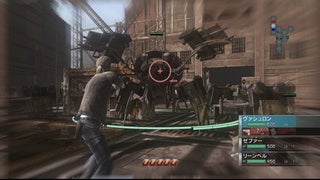 S
Resonance of Fate
Sega's futuristic RPG collaboration with developer tri-Ace follows a group of sharp dressed teens who have access to guns, but not clean air, in this forthcoming adventure.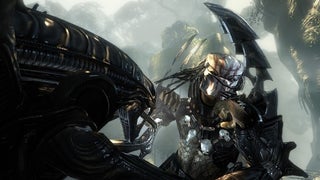 S
Aliens Vs. Predator
Aliens and Predators settle their differences in this, the first Sega game that will actually take advantage of the Aliens license. Rebellion is at the helm again, which can only mean good things.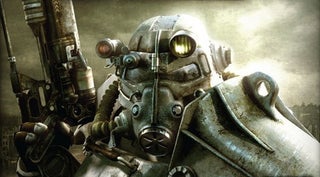 S
Fallout: New Vegas
Crap, they got Vegas too? We don't know too much about Bethesda's follow up to Fallout 3, only that gambling and mutant showgirls are likely to be involved.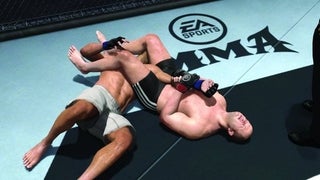 S
EA Sports MMA
EA Sports challenges the UFC's dominance in the mixed martial arts space. Can EA compete? Or will Dana White put them into a headlock?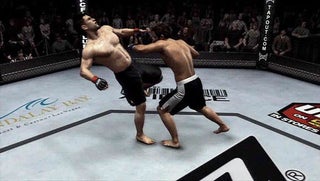 S
UFC Undisputed 2010
THQ sees more success for next year's UFC Undisputed, now with additional Kimbo Slice.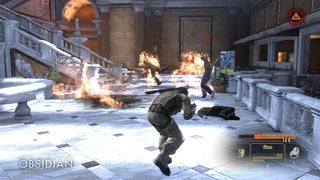 S
Alpha Protocol
The espionage RPG!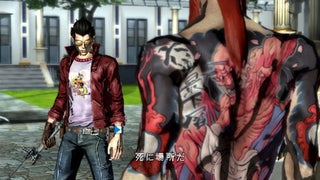 S
No More Heroes: Heroes Paradise
Travis Touchdown and crew get the high-resolution, waggle-free treatment in this remake of the Wii original from Grasshopper Manufacture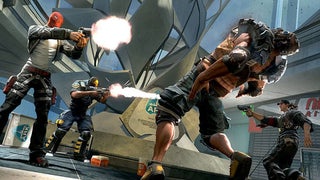 S
Brink
Splash Damage's squad based and class based tactical shooter is brighter and more promising than most, featuring a unique movement method dubbed SMART.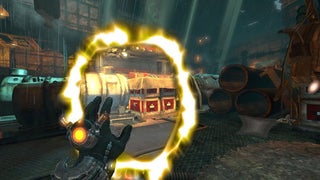 S
Singularity
Raven's time-traveling first-person shooter was moved out of Modern Warfare 2's way, but now lands directly in the middle of 2010's busy first half. Perhaps that time glove will find it a better spot to find an audience...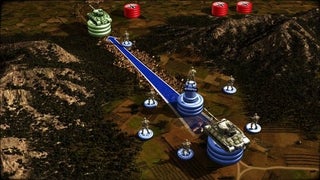 S
R.U.S.E.
Real-time strategy? On my video game console? From Ubisoft? Yes, at least based on our hands-on time with the game, which seems to work quite well.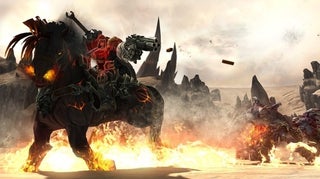 S
Darksiders
Be the Apocalypse as one of four horsemen in this gritty action adventure game from THQ.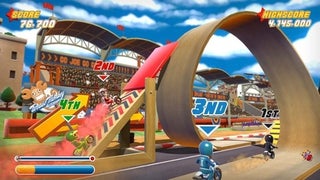 S
Joe Danger
Hello Games handsome stunt 'em up is already on our short list of Xbox Live Arcade games to watch in 2010.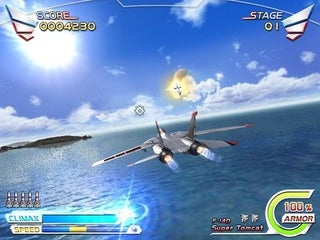 S
After Burner Climax
Still unofficially announced by Sega, but that won't stop us from rabidly anticipating the long awaited port of this intense arcade game.