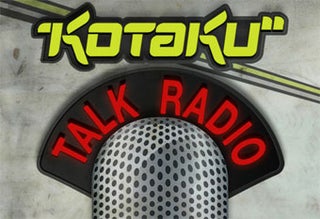 S
You all did not disappoint with the quality of questions you called in to ask Naughty Dog creative director Amy Hennig today during Kotaku's latest podcast. And now you can download the show at the links in this post. [UPDATED]
Blog Talk Radio link now works. Sorry about that fokls!

Past the opening banter, listeners are in for an hour of Hennig talking about the the development of Uncharted 2, work on her past games and even the limited influence of sports development on the kind of games she makes. The best call is the last one, so be sure to catch it.
And, as always, you can catch another great rant from Owen Good. In this week's Something Negative, he put Take-Two Interactive in his sights.
Host: Stephen Totilo
Guest: Amy Hennig
Music: Chiptune Holiday (more info here)
Music: Brentalfloss

Download The Show Through These Means:
Chatting With Uncharted's Amy Hennig [Blog Talk Radio]
Chatting With Uncharted's Amy Hennig [iTunes]