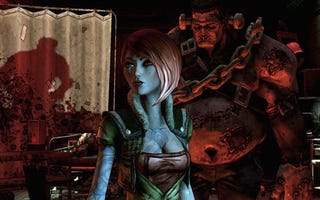 We reviewed stuff this week, including stuffs that were not released recently. Know what that means? It's December and we're doing catch-up reviews of games we missed in 2009. (I bet I know what half of the comments will say.)
Ravensword: The Fallen King Micro-Review: Hack, Slash, and Finger-swipe
In which freelancer Matt Cabral explains the game's rat-menu version of MacDonald's.