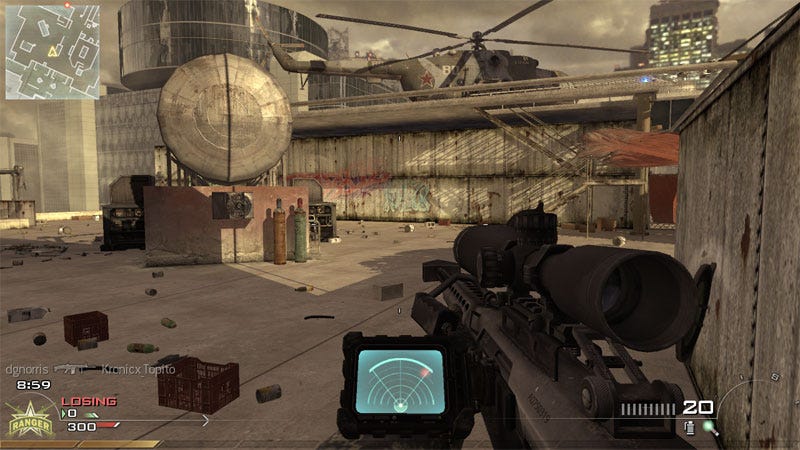 How does the PC version of Call of Duty: Modern Warfare 2 compare to the console versions? I spent some time with the game on the Xbox 360 and Steam to find out.
The single player experience in the PC and Xbox 360 versions of the game is largely the same, with a few obvious differences. There's the controller layout of course, and being a PC gamer long before I was a console gamer I will always be much more comfortable with a keyboard and trackball mouse than I ever will be with a standard Xbox 360 controller. I could argue that it allows for better accuracy, but it seems to me at least that the hit boxes are skewed more towards console gamers in the PC version, meaning that accuracy isn't as important as it is in more PC-centric titles.
The graphics seem a tad bit sharper on my PC, but that could just as well be a factor of the clarity of my monitors and the fact that my current gaming rig - an Intel Core i7 2.6GHz with 6GB of RAM and dual GeForce GTX 275's - is a bit beefier than what I'm used to playing on. It really isn't a huge difference, however, so I wouldn't call either side the winning one graphically.
Basically, as far as single player is concerned, the games are relatively similar. Which brings us to the multiplayer side of things.
The PC version of Modern Warfare 2 has of course gotten a great deal of flack from the PC community for imposing console player-limits and removing the ability to create dedicated servers for online multiplayer, a feature that's been standard in previous games in the series.