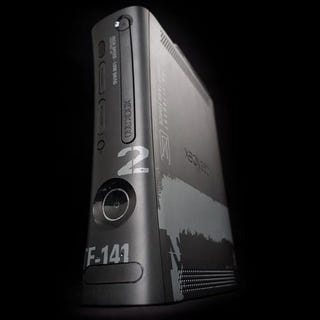 Tomorrow's the day. Come join us in Denver Thursday evening to help raise money for Child's Play, to play games on stage and off, get a chance to win some amazing door prizes and bid on our silent auction.
While my guest room is already overflowing with sweet, sweet swag to giveaway at tomorrow night's event, our own Stephen Totilo sent along four more boxes of goodies to add to the mix.
His contributions include a limited edition Modern Warfare 2 Xbox 360, shirts, doodads, inflatables, costumes and masks. Oh and a Thanksgiving Turkey hat. Can't forget that.
There will also be a silent auction and tons more door prizes.
If you're planning on coming, and you really should, here are the details: