Yesterday, we gave you video of the makeshift Mario Museum Nintendo set up outside of its New York City store, commemorating the launch of New Super Mario Bros. Wii. But that video didn't quite capture the wild sights nearby.
Click each image to enlarge, captions on the right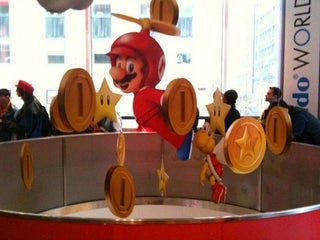 S
I shot this picture inside the Nintendo World Store. It's a nice first image, right? But I actually wanted to order these with the museum first. It was right outside the store. Take a look...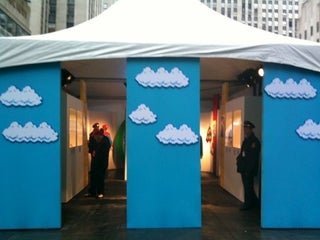 S
This was the rear of the museum. Inside were TVs running footage from Mario game commercials, drawings and paintings of Mario, and lots of assorted Mario stuff.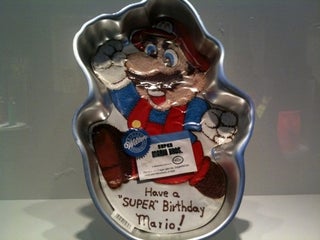 S
In the museum we have the Mario baking pan...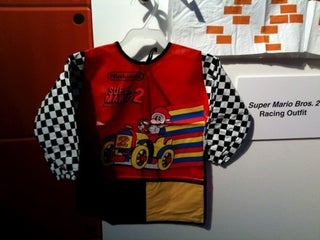 S
And some Mario clothes...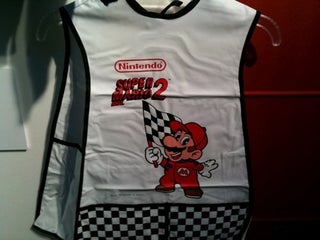 S
and more clothes...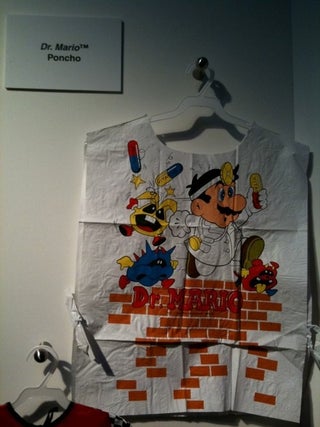 S
...and more.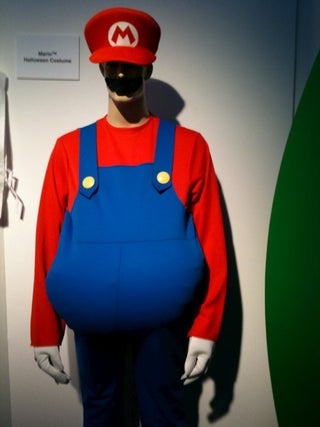 S
We have a Mario Bros. costume, with an inflatable belly.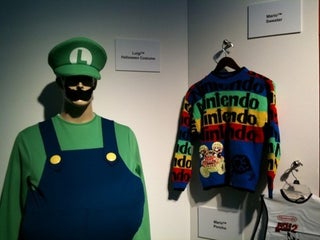 S
This is the Luigi costume, along with a sweater even Bill Cosby might not wear.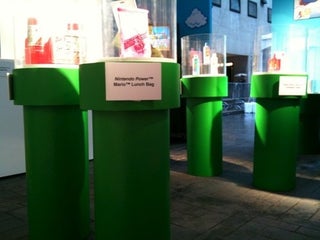 S
The stands here displayed Mario lunchboxes, shampoo and other items.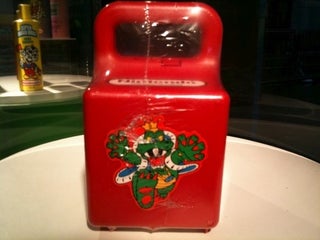 S
Here's that Mario lunchbox.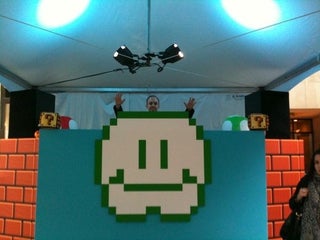 S
And outside the museum, here I am at what would be the DJ station for the outdoor part of the event.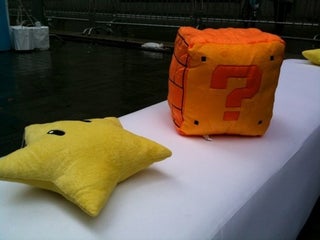 S
These pillows weren't protected from the downpour that arrived minutes after I snapped these photos.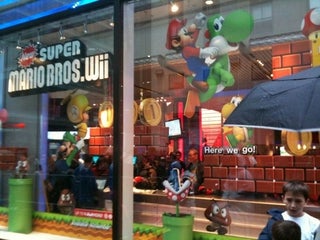 S
Adjacent to the museum and DJ areas was the Nintendo World Store itself, decked out for the New Super Mario Bros. launch.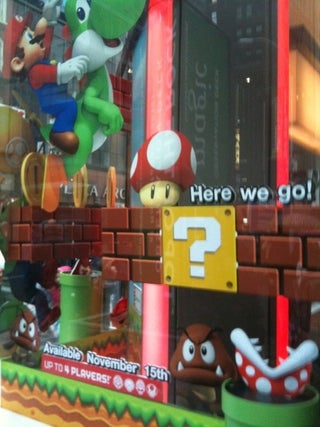 S
A second look at the windows. Shoppers inside could buy the new Wii game early.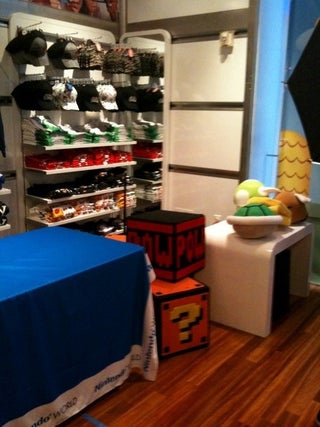 S
Upstairs in the store, people could pose for photographs with these pillows.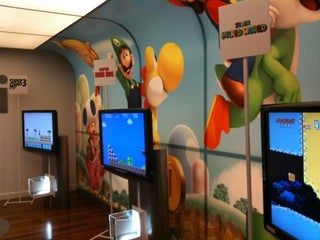 S
People could also play older Mario games.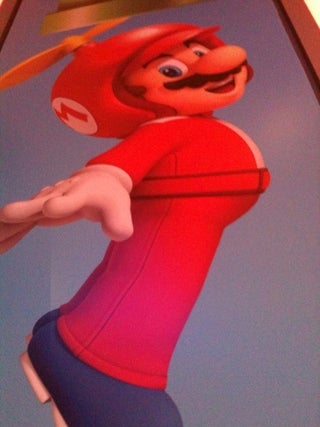 S
Various Mario designs marked the walls.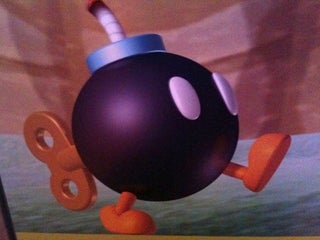 S
More wall art.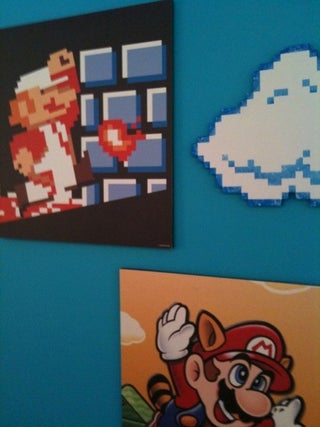 S
And still more.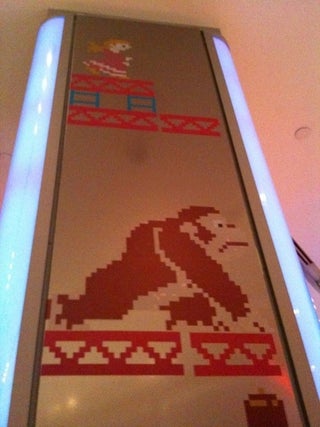 S
Here's a rare Donkey Kong sighting on Mario day.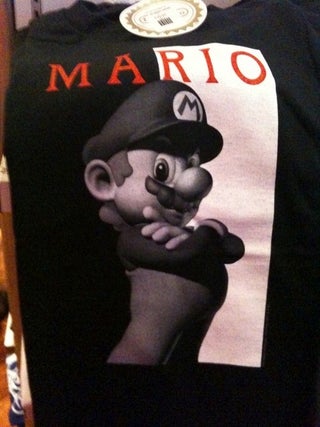 S
The store sells a lot of Nintendo-themed items. I photographed a few Mario-related items, though not all are tied to the new game.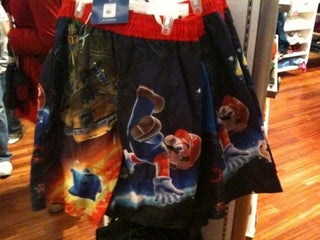 S
More merchandise.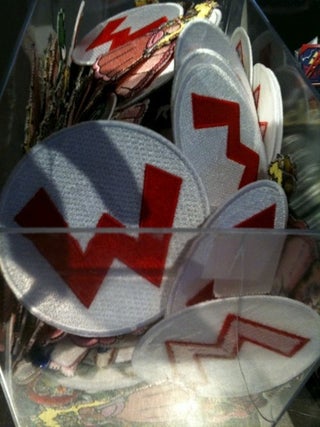 S
And still more Mario-themed merchandise.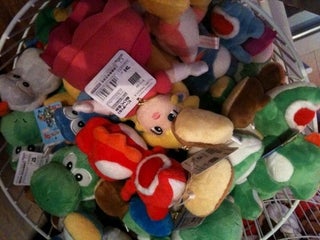 S
You could also buy Mario-themed stuffed figures.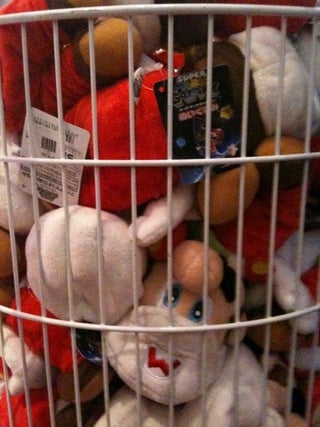 S
More of the stuffed stuff.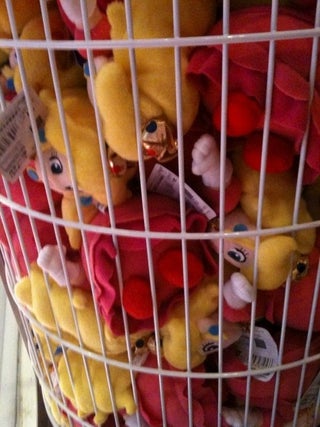 S
And here's Peach, fittingly captured, yet again!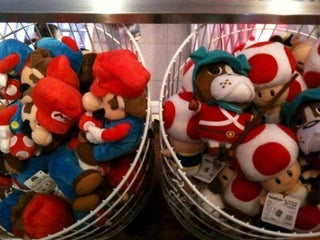 S
Spot the non-Mario figure here.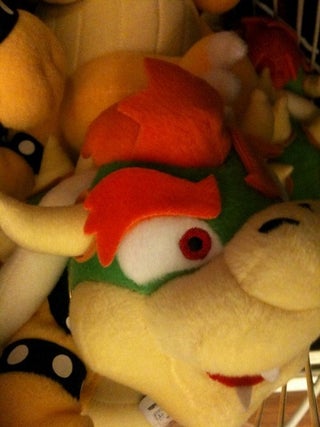 S
Bowser gets an extreme close-up.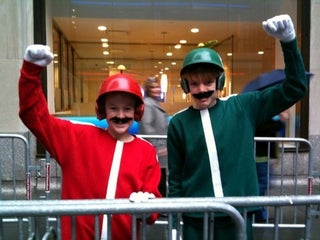 S
People were dressed as Mario (and Luigi).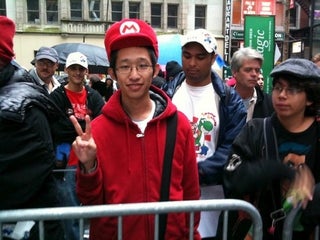 S
Looks just like the real thing?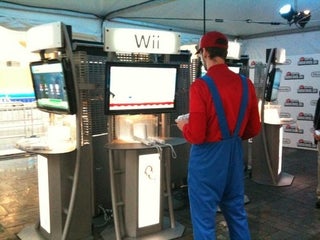 S
Mario playing Mario.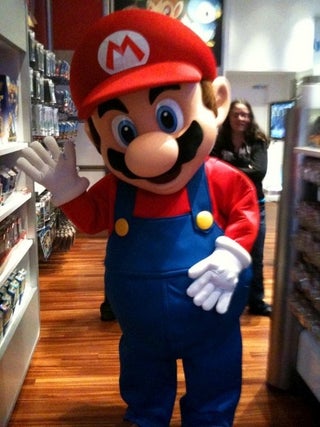 S
That's more like it. It's Mario.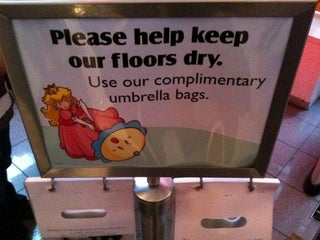 S
My favorite sign in the store.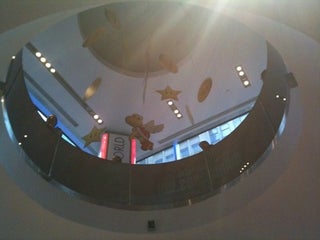 S
And one more look at those coins, hanging just a little too high for me to grab from the bottom floor.