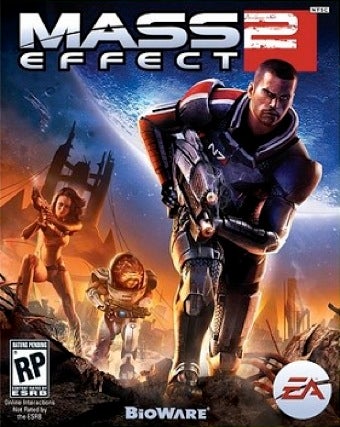 There comes a time in the week to reflect on what got into my reporter's notebook but didn't turn into Kotaku blog posts. Shall we?
Dragon Age Bugs: Fahey mentioned in his review of Dragon Age: Origins that his PlayStation 3 version of the game had a bug that blocked him from completing the game. He had to revert to an earlier save file to get around it. These are the kinds of things that demand follow-up, and so I shot BioWare public relations an inquiry about it on Tuesday, hoping for an update on Wednesday. No update came, and with little to report on that front. I unfortunately let things slip and did not post because, well, there was no news. No sense in reiterating known bugs without advancing the story. This may turn into a post next week if I can finally get an update. To review the problems Fahey had — and hopefully avoid them yourself — scroll down in his review to the part marked "Bugs Aplenty."

Mass Effect 2's New Helpers: While BioWare's Dragon Age people had no word for me about that game, their Mass Effect 2 people were able to clear something up. Omitted from my preview of the game this morning was a mention of the game's partner drones. I left them out of the write-up because I wasn't sure about a couple of details. Turns out, my notes were correct: The new game allows members of the player's party to use combat drones. These floating drones, which looked like balls of light in the build I saw, will seek and engage enemies. Some drones will seek biotic-based enemies. Others may attack tech-based enemies. I had seen one in action a few weeks ago during my most recent demo of the game. But, as of the writing of the preview this morning I didn't have all the details confirmed. So now you know of one new tactic available in the game.