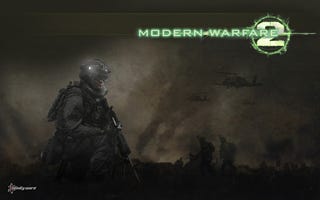 Attention to those of you planning to play Modern Warfare 2. Read this first, so that you can play — and discuss — the game with the rest of Kotaku.
Last year, Kotaku experimented with its own version of a Book Club and we will be bringing that back next week for Modern Warfare 2.
We are hoping to curate a community discussion about what has already been a provocative game. As Brian Crecente put it last year in his Kotaku Game Club announcement: "My hope is that it will get me and you and all gamers who participate to look beyond the graphics, the gameplay, the routine and perhaps think about games the way people think about a good book or a good movie."