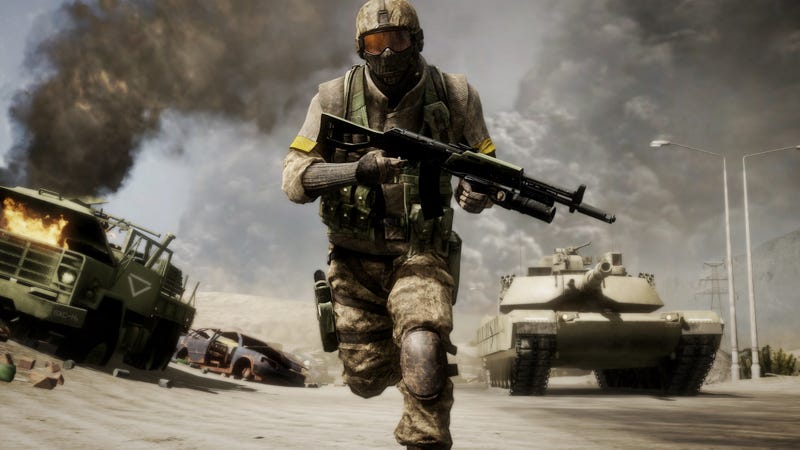 With the subtlety of a tank, EA is making it clear: Battlefield Bad Company 2 is the company's contender to Call of Duty's throne.
A few weeks ago in New York I had the opportunity to try a map of Bad Company 2, the PC and console military first-person shooter from EA's DICE studio. The sandy Chilean map, called Arica Harbour, is the one that will be available in the game's PlayStation 3-exclusive multiplayer beta later this month.
A preview event gives a casual first-person shooter player like myself little opportunity to assess the quality of the map. I fought in the almost desert-like environment in buildings, on a bridge, all under a seemingly hot sun. I drove tanks, stormed across the bridge and knocked down walls. But I can't say whether it's balanced or whether it will prove as addictive to play as the best arenas in the genre.
I can say, however, that the feature list for this game and the sensory impression it leaves make clear what this game's potential is. EA's Medal of Honor series might be missing in action, but with Bad Company they've got a game that can gun for Activision's Call of Duty.
Screenshots and even the animated stills from yesterday's beta announcement already show how good the game looks. Bad Company 2's engine, an enhanced version of its predecessort's, supports the chipping and collapsing destructibility of any building in the game. Rockets punch through walls, as they did in the first Bad Company. But now tanks can crumple support beams to level even the interior frame. And, more subtly, an engineer with a drill can poke a hole in a wall and then shoot through it.