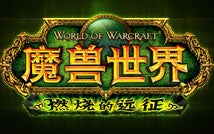 Courtesy of some alleged "gross violations" of national regulations, China's General Administration of Press and Publication have ordered that World of Warcraft be suspended in the country.
According to a report on Reuters, NetEase - the company operating the game in China for publishers Activision Blizzard - have been ordered to "stop operating" the title, cease charging existing user's accounts and block any new account registrations.
The GAPP claim that because of these supposed violations, the game lacks the necessary approval required to be run under China's increasingly strict laws governing online video games.
This move is the latest blow in an ongoing struggle between the GAAP and the Chinese Ministry of Culture, which was behind last month's bluster over foreign investment in Chinese online gaming firms.