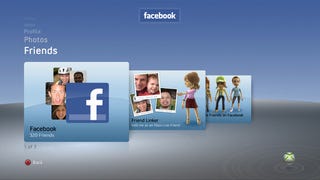 In the latest thrilling episode of Major Nelson's podcast, the gang raps about the DSi XL and its virtues and drawbacks, and regular guest "e" (Eric Neustadter, the Xbox Live operations manager) says this whole gaming/Facebook synergy? Not diggin' it.
"I find the in-game uses, OK, may be interesting, the out-of-game, hey, it's a camera, use it to connect to Facebook or whatever - I don't find that at all interesting," says Neustadter. "Don't we all have phones that do that? Why do we need our gaming device to do that?"
Yeah. Good question. Why would anyone integrate Facebook with a gaming platform, anyway?