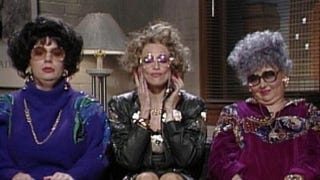 Half the fun of any panel with Peter Moore on it is just listening to him talk. Sometimes he says funny stuff, sometimes he says important stuff. But he never fails to entertain.
At the PLAY Conference this past weekend, I got to watch the man at work during "The Monetization Game" panel, which also featured Kai Huang — one of Guitar Hero's masterminds — and ngmoco CEO Neil Young. Moore had most of the crowd-pleasing moments and more than a few fair points. But here's a round-up of some of the things these guys said to get the crowd going:
Point One: Plastic and Digital
A big part of the talk centered around plastic peripherals. After all, if the fate of video games is to go all digital download, what's going to happen to all those games that rely on plastic instruments?
At some point during the talk, the moderator asked if the market was saturated with plastic peripherals.
Moore answered, "We're at the point of how much do you want to pay. How many people bought the maracas for Samba de Amigo? [Two people raise their hands]. But if you look at the ability of the industry to sustain the big box mentality — Guitar Hero, Rock Band — it's going to be a challenge. The first time somebody puts a skateboard through their television set... To what extent is the user willing to pay?"
Then he took a dig at Wii Fit's "bathroom scales" as compared to EA Sports Active's awesomeness that doesn't require an expensive peripheral. Later he went after Activision head Bobby Kotick about how if people stop buying Guitar Hero, he'll be sitting on half the world's plastic.