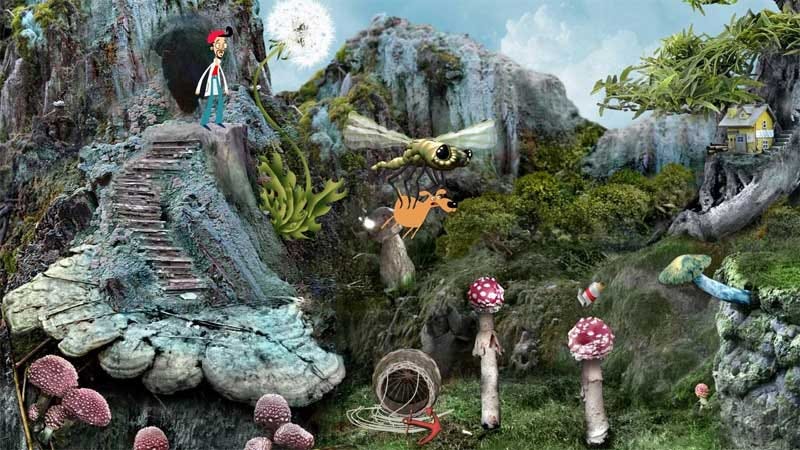 2K Play launches its indie game initiative with Axel & Pixel, a point and click adventure game from Czech studio Silver Wish Games starring a man, his dog, and a giant mutant rat.
The aforementioned mutant rat has trapped the artist Axel and his canine companion Pixel in a bizarre dream world and run off with the key. The pair must pursue the vile vermin through four seasons' worth of levels, solving puzzles and completing rudimentary mini-games in order to make their way back home.
Axel & Pixel is the first of two independently developed games 2K Play is bringing to Xbox Live Arcade, having seen "the potential and the talent in these two unique and bold concepts." Is what they saw what we get?