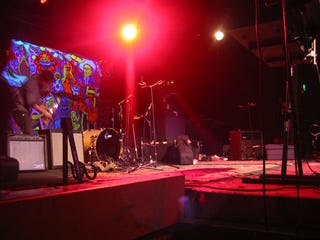 The holidays are approaching and that means it's time for Kotaku's annual Denver fundraiser.
This year we will be taking over Cervantes Masterpiece Ballroom in downtown Denver for hours of giveaways, Rock Band and fun, all for a good cause: Child's Play.
The event will be on Nov. 19, probably starting around 7 p.m., but I'm open to suggestions. I'll be meeting with the owner on Thursday to pay for the space, but I'm told they're already reserving it for us.
More details to come, but I will be, once more, giving away a mountain of swag as door prizes. I also plan to do a silent auction this year.