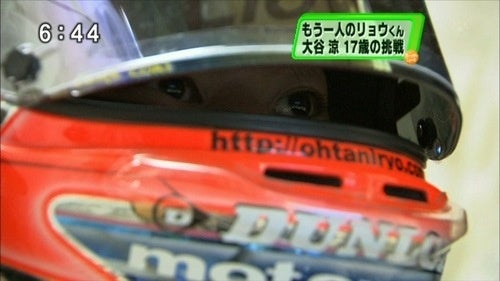 S
Toyota's Formula 1 hopeful Ryo Ohtani trains by with Gran Turismo 5 Prologue on his PS3 — something that's not unheard of. The game is that realistic. Know how he makes it more realistic?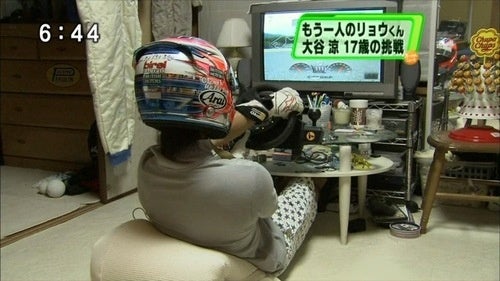 S
The 17 year-old even plays it wearing a helmet and gloves.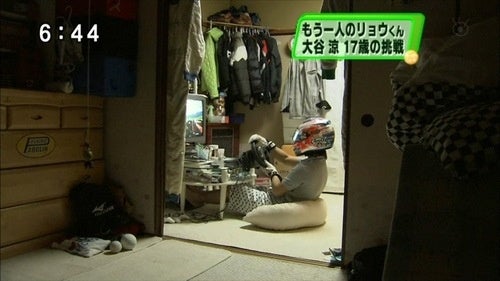 S
Shoes, pants! He's not wearing shoes and pants!
『グランツーリスモ5P』でF1ドライバーを目指すイケメン17歳 大谷涼くん [オレ的ゲーム速報@刃]