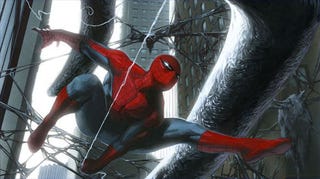 San Francisco-based developer Shaba Games is no more, according to a pair of Kotaku tipsters who wished to remain anonymous. The developer of Spider-man: Web of Shadows is said to have been shuttered by parent company Activision today.
Sources claiming to have knowledge of the situation estimate that some 30 employees were laid off earlier today. Shaba was responsible for the previously mentioned Spider-man game, ports of the Tony Hawk series and Shrek Super Slam, all for Activision.
The cutbacks put an end to Shaba's 12 year existence.
The publisher was alleged to have made similar-sized cuts at the recently purchased 7 Studios yesterday. In other words, if you work for a wholly owned Activision studio, it might be wise to update your resume.