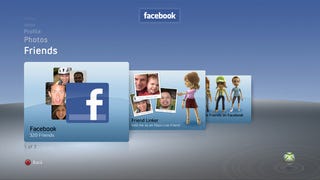 Browsing through Facebook on the Xbox 360 is much like browsing through the community portal on your computer - with one exception.
Sitting on a couch in a hotel suite opposite the Tokyo Game Show last month, Microsoft's Scott Austin, director of digital games at Live, ran me through a quick demonstration of the service on an Xbox 360 he had set up on the room's flat screen.
Austin said that Facebook, like Twitter and Last.FM (both services also coming to the Xbox 360 this year), are an important part of the New Xbox Experience. The console and its user interface is broken down into thrill pillars, he said: Web based services, interactive entertainment and social networking.