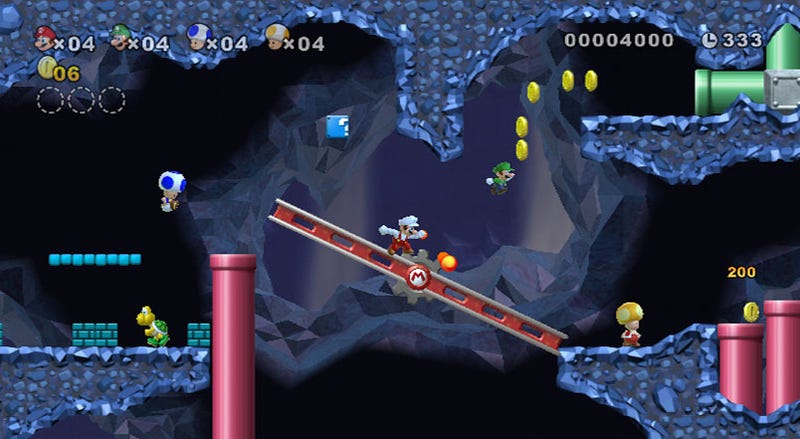 The mysteries about Nintendo's experimental helper-mode (aka the "kind code") are no more, as today Kotaku was finally able to see the innovative feature in action in New Super Mario Bros. Wii.
The assistance mode will be introduced in Nintendo's marquee November title for the Wii and is officially called the Super Guide. Using it, players who struggle with the classic side-scrolling action in New Super Mario Bros. Wii will be able to let the Wii run through a level on its own, automatically playing through the content without the gamer's input. Players will have the option to re-assume control at any time.
Nintendo's attempt to introduce a special helper mode in Wii games was first reported by Kotaku in January when it came to be known, informally on this site, as the "kind code." In June, Nintendo's development director, Shigeru Miyamoto, confirmed the mode's inclusion in New Super Mario Bros., though the company seemed conflicted at the time about spilling the beans.