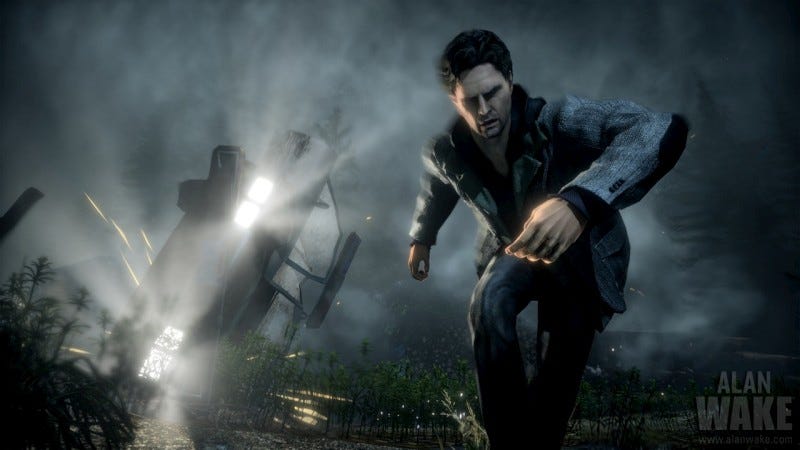 What we thought we knew of the ages-in-development Xbox 360 game Alan Wake is that it stars a writer who faces psychological and physical horrors in a town and forest in the Pacific Northwest, with light as his scarce ally.
I learned in Tokyo, however, that sometimes Alan won't have his flashlight or a gun. Sometimes it'll be the dark of night, pitch black except for the flashlight beams bouncing through the woods — silent except for the bark of the police dogs and the woosh of the wind when it sways the trees.
Two developers from Remedy Entertainment, the Finland-based studio making the game, showed me the part of Alan Wake we previewed from E3 and then a new, differently disturbing experience.