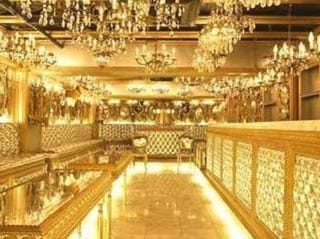 It's time for another Tokyo Game Show and that means it's also time for another Kotaku Party.
This year we decided to go with a subtle, casual setting, something that envelopes you in warmth and subtleness: Note the gold in the picture above. How much gold is too much gold? No such thing apparently.
Which is why we're hosting our Tokyo Kotaku Reader party at Trump House in Shibuya this year. Directions here.