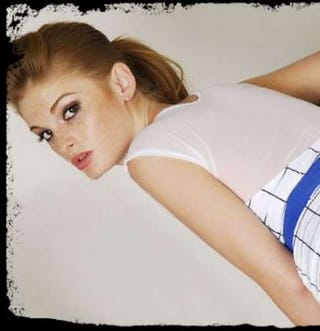 The head of the largest adult video production company in the world plans to start pushing for the inclusion of porn on the Playstation Network.
If Vivid Entertainment head Steve Hirsch succeeds, he will look into getting adult videos on the Xbox 360 and perhaps the Wii, the co-founder of Vivid told Kotaku.
"Our point is pretty simple," Hirsch told Kotaku. "As long as age verification is in place that (Sony) feels comfortable with we see no reason why adults shouldn't be allowed to access adult movies on the Playstation 3."
Hirsch said his company, that has an extensive catalog of films including Bad Wives, Seven Deadly Sins and Tristan Taramino's Expert Guide to Oral Sex 2, is in the process of drafting a formal request to send to Sony Computer Entertainment, but that they have not yet discussed the idea with the company.
Sony officials did not respond to requests for comment for this story.
Hirsch says they've decided to broach the subject now with Sony because of the console maker's decision last month to allow Japan's DDM.TV to bring on-demand Blu-ray quality HD adult movies to the console. That service is only available in Japan.