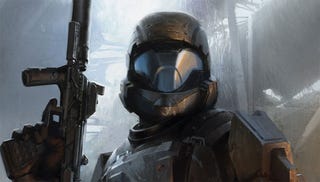 Microsoft today began permanently banning gamers they describe as "illegitimate ODST players" from their Xbox Live online service.
Earlier today Xbox Live Chief of Police Stephen Toulouse wrote on his Twitter page that he had seen some illegitimate ODST players, referring to Xbox 360's upcoming Halo 3: ODST, online.
"No early play for you," he wrote. "Commencing permabans."
Toulouse later clarified on his Twitter that people who bought the game early and are playing it safe.
We contacted Toulouse for more details about how widespread the bannings are and how Microsoft is differentiating between legitimate owners of the game, which went on sale at at least one store early, and those who obtained the game through illegitimate means.