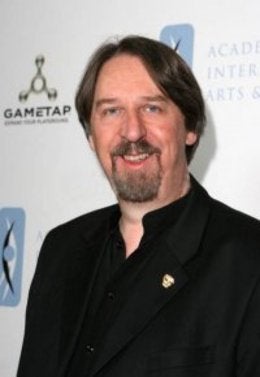 Tim Langdell, the CEO of EDGE Games, which has been at the heart of many controversies regarding trademark rights to the word "Edge" in video gaming, has stepped down from the board of directors of the International Game Developers Association.
The IGDA announced Langdell's resignation in a brief statement this morning. In an email to Kotaku, IGDA Executive Director Joshua Caulfield said Langdell resigned voluntarily and was not asked to. Langdell provided a lengthy statement explaining his decision, the entirety of which is at the end of this story.
In his statement, Langdell says he left the board because opposition to his board membership comes from "a contingent ... who in their fanaticism will cause substantial negative press for the IGDA over the next month and place intolerable demands on the board and IGDA staff."
Late last week, the IGDA announced that a special meeting of the membership - essentially an online vote - would be held Oct. 3, the sole purpose of which was to vote on whether Langdell should be removed. Langdell had served on the board since March 1.
In his statement Langdell expressed confidence that he would survive such a vote but "my fear is that a quorum will not be attained and that consequently this vocal minority will not accept the outcome of the October 3rd meeting as bringing closure to this issue."
Langdell, who founded EDGE Games in 1979, is widely known for the aggressive defense of his long held trademark to the word "Edge" in video gaming. His latest dispute is with Mobigame, which released the iPhone/iPod Touch game EDGE in April. Their public fight has provoked heated commentary and accusations of bad faith dealings on both sides. Langdell himself has become more vocal of late, publishing a lengthy defense of his company and engaging in debates with members on the IGDA forums. The effort to remove him from the IGDA's board was begun back in July.