S
There were four 2ch Japanese-style ASCII art characters that folks voted on. The most popular selection was drawn by Final Fantasy and Vampire Hunter D artist Yoshitaka Amano. The winning character?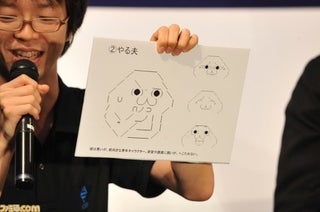 S

ASCII art character Yaruo. Below is Amano's take on Yaruo.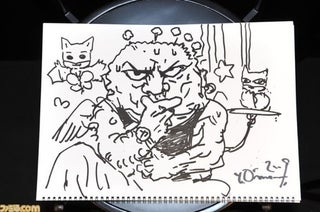 S

An exhibition of Amano's art is being held in Tokyo's Omotesando Hills until August 31.
天野喜孝氏の作品展"Amano Galaxy"開催—自らライブドローイングも [ファミ通.com]