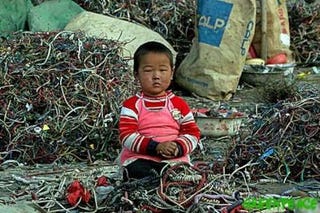 Here at Greenpeace we're no strangers to controversy.
Sparking it is part of the reason we exist: sometimes it's the only way to raise an issue up in the public dialogue to a point where a discussion is had, a decision gets made, and action taken.
And that's what our work on games consoles is all about: getting something done about the problem of electronic waste.
Our recent videos here on Kotaku stirred up a variety of passionate responses.