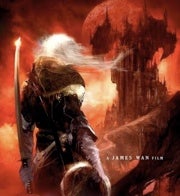 Resident Evil movie director Paul W.S. Anderson was originally on board to write and direct the Castlevania movie project. He's now producing the flick. What's happening with that?
Hollywood got the big screen game rights back in 2005 with Resident Evil helmer Paul W.S. Anderson attached to write and direct. Shooting was slated to start in Eastern Europe back in late 2006, but by the following summer production was still stalled.
Anderson handed off directing duties to Sylvain White (Stomp the Yard). Things continued to stall and filming was supposed to commence in spring 2008. Fast forward to earlier this summer when Saw franchise co-creator and director of Dead Silence and Death Sentence, James Wan, signed on to co-write and helm the flick.