On Friday I strolled three of the four floors Borderlands development studio Gearbox occupies atop an office tower in Plano, Texas. Some wondrous sights did I see, including Aliens game concept art I can't show (sorry!) and all of this...
(Click each thumbnail to enlarge)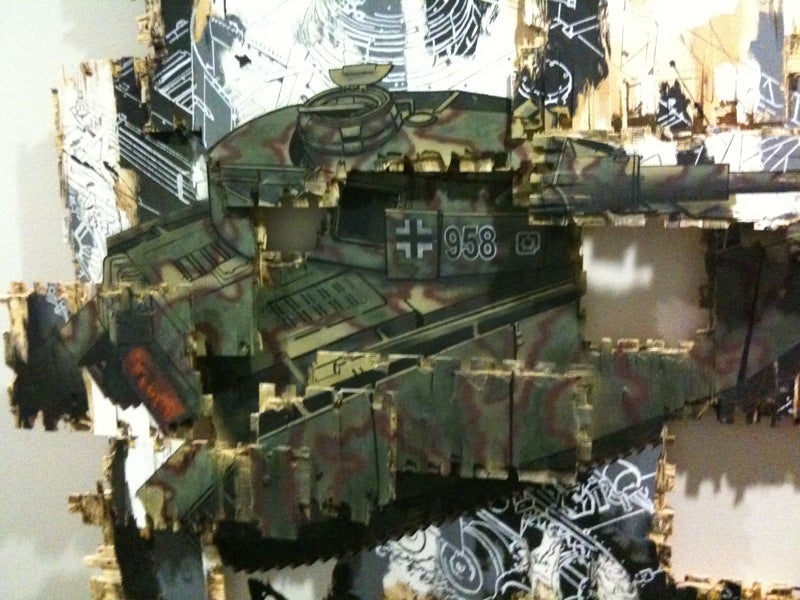 S
My tour guide was Gearbox co-founder Randy Pitchford, who walked me through the halls, allowing photos of some things — like this work of a local artist that suits the style of this studio which has built the World War II series, Brothers in Arms.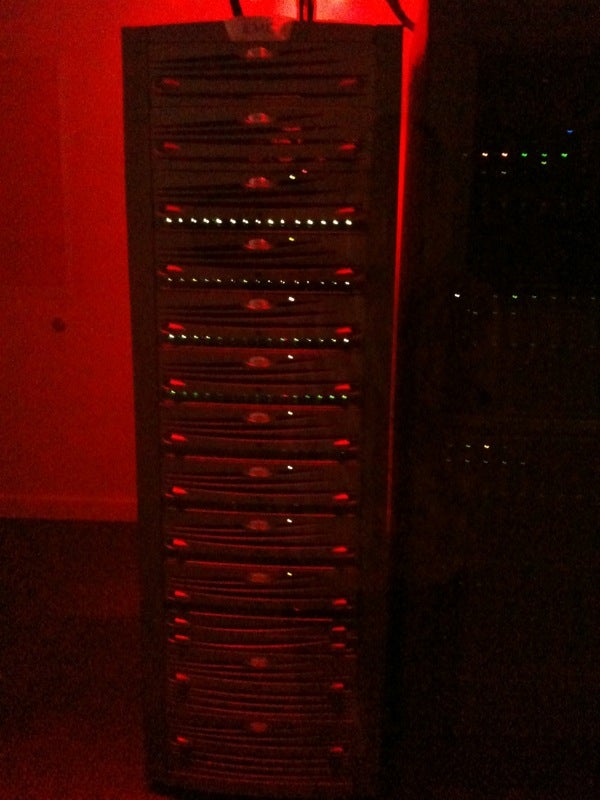 S
This is a server on the top floor Gearbox occupies, the 13th/penthouse. It holds 52 terabytes of Gearbox's most precious game data and is guarded by cooling systems and a lawn gnome (not pictured, just off camera — seriously).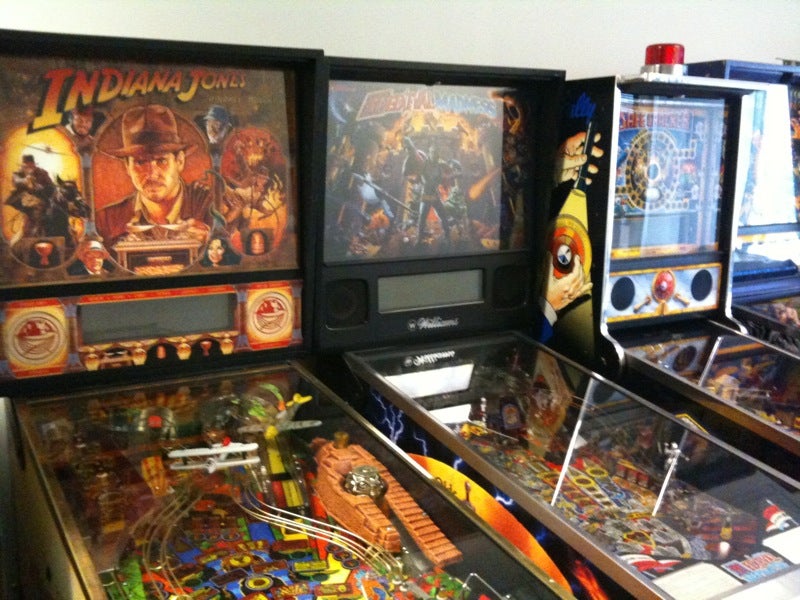 S
Gearbox's office is full of people, but also full of rooms like this, stuffed with old gaming machines. Some pinball...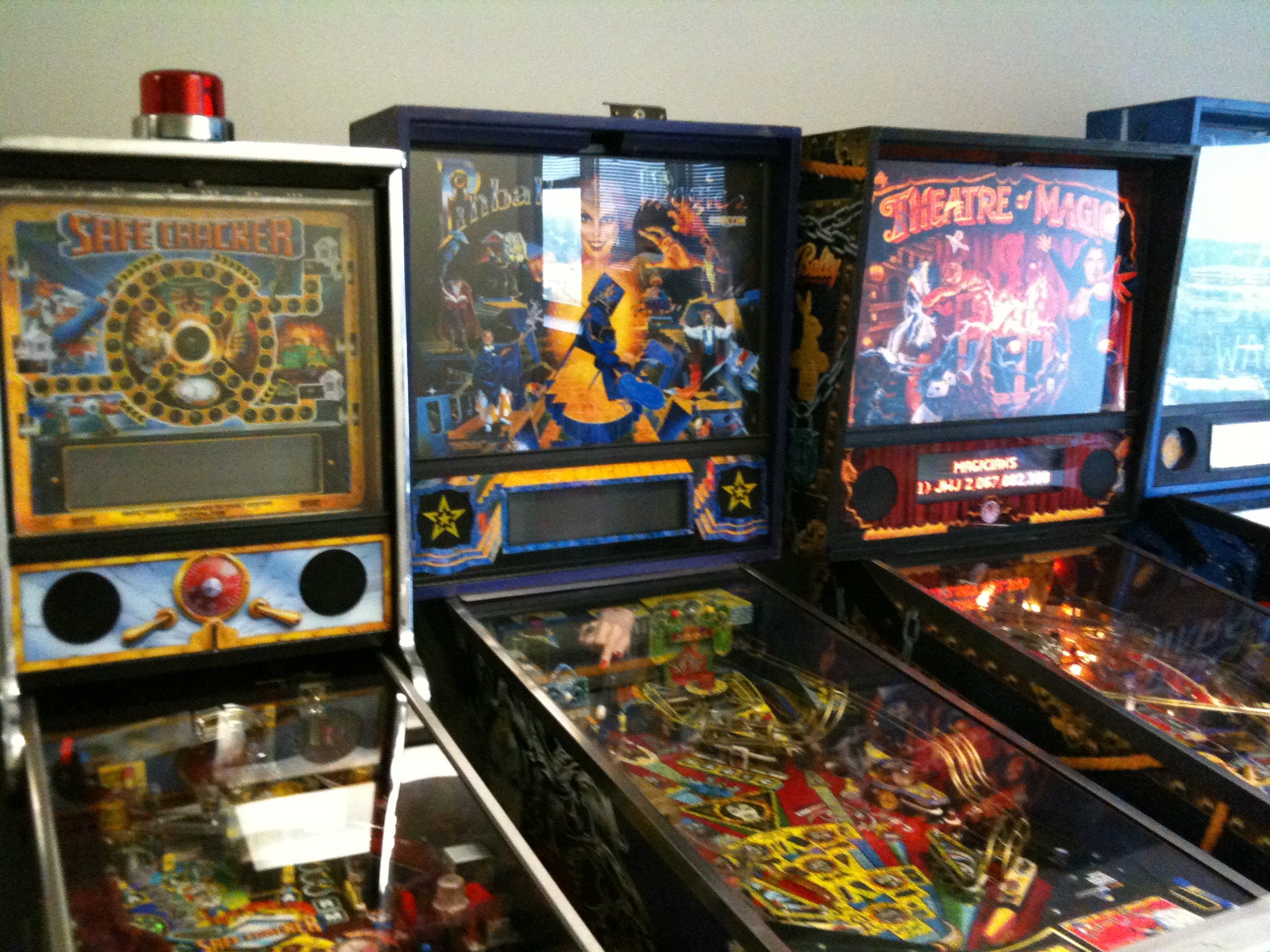 S
More pinball...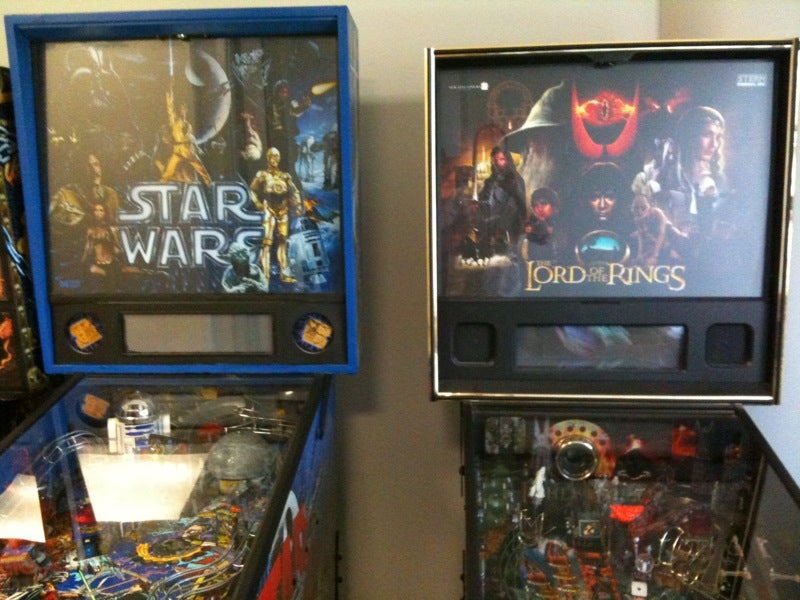 S
And yet more pinball. All in one room.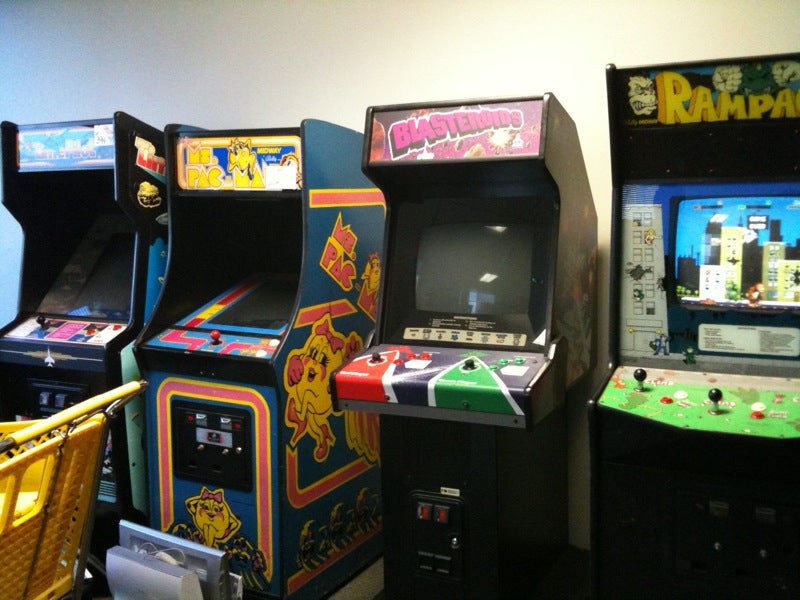 S
Some rooms are full of arcade cabinets, some owned by Pitchford, others just being taken care of by the studio.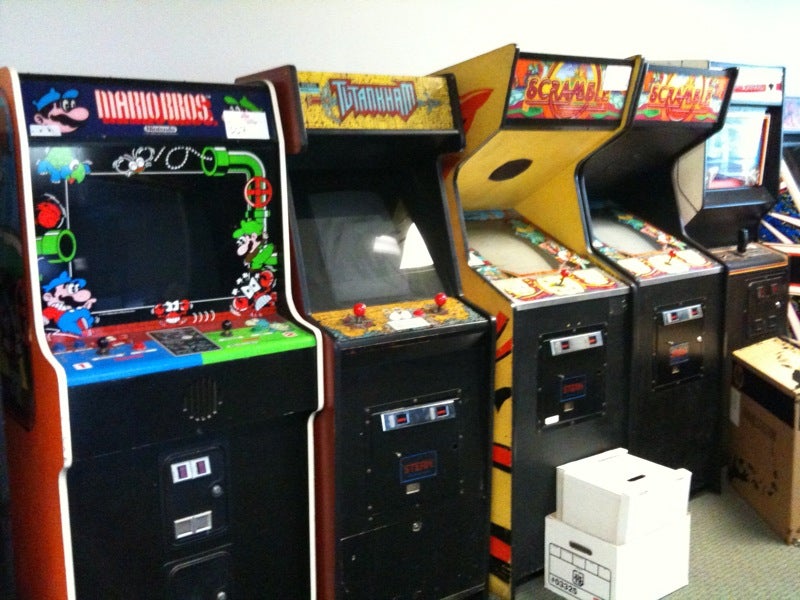 S
More of the first arcade room I saw...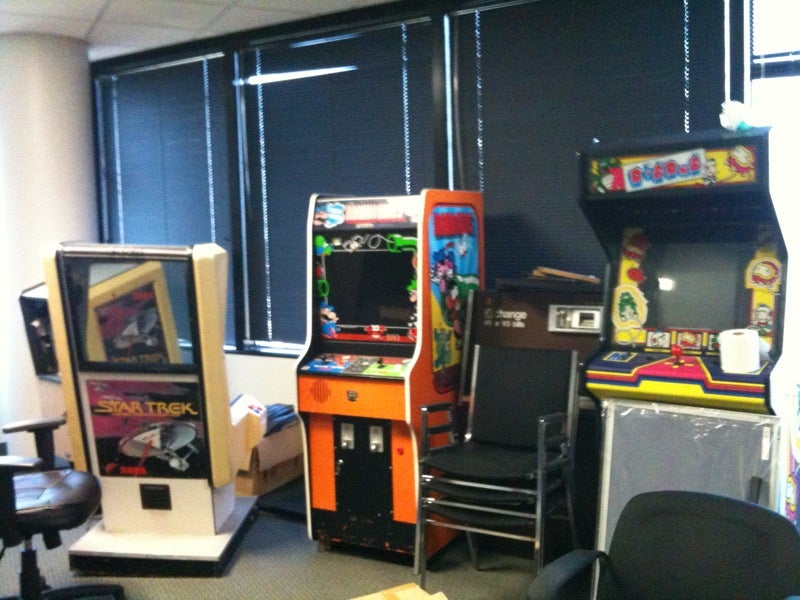 S
...and still more.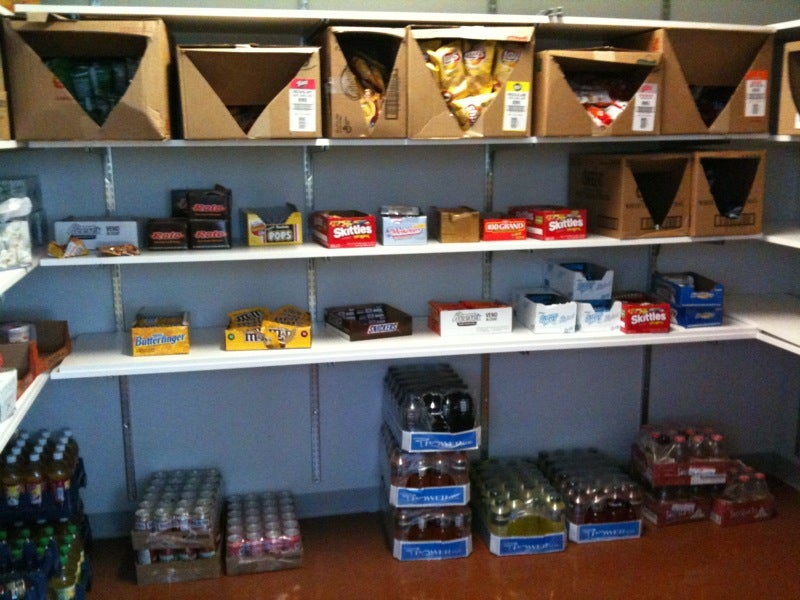 S
Gearbox has three storage rooms like this, located outside a small kitchen and dining area.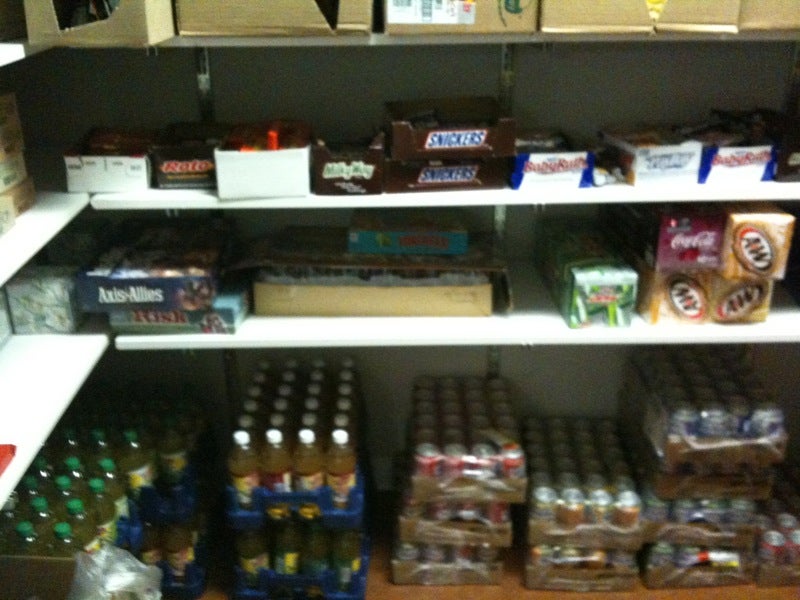 S
Another shot of the healthy room.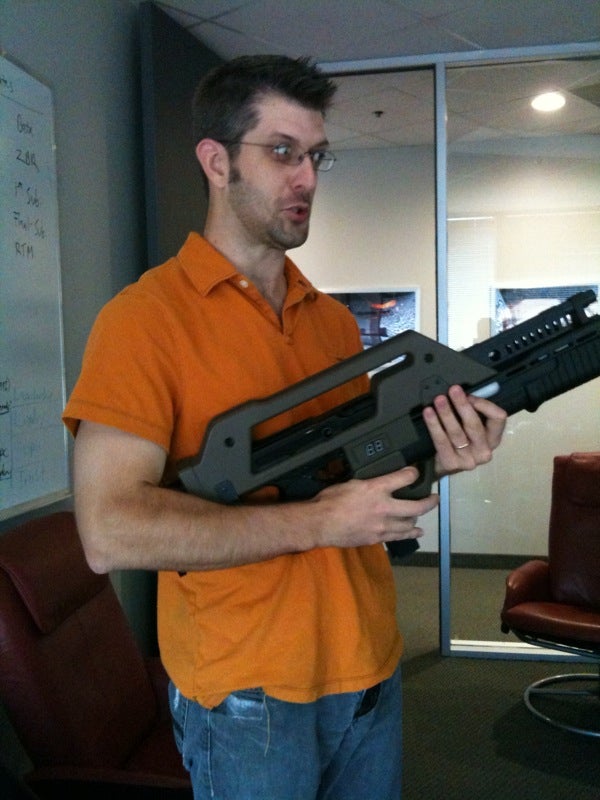 S
I'm not allowed to show any of the Aliens concept art hanging on walls in the studio, stuff that's helping inspire the team for their Aliens: Colonial Marines project. But I can show this replica of the Aliens rifle one of Gearbox's employees, Stephen Palmer, was kind enough to wield for me. This one does not shoot live ammo. That rifle was in another room.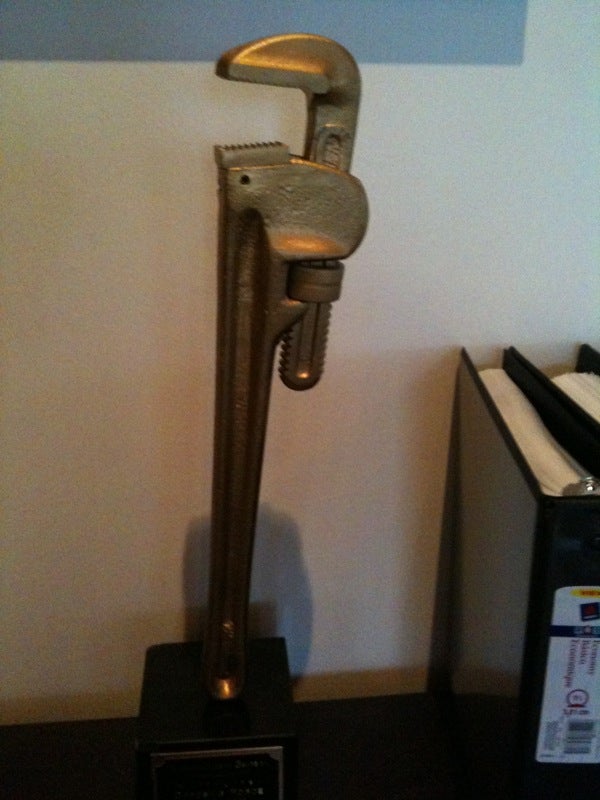 S
This wrench was awarded to Gearbox by Sierra to commend the company on its development of Half-Life: Opposing Force. Pitchford said Half-Life developer Valve got a crowbar version of this statue for their game.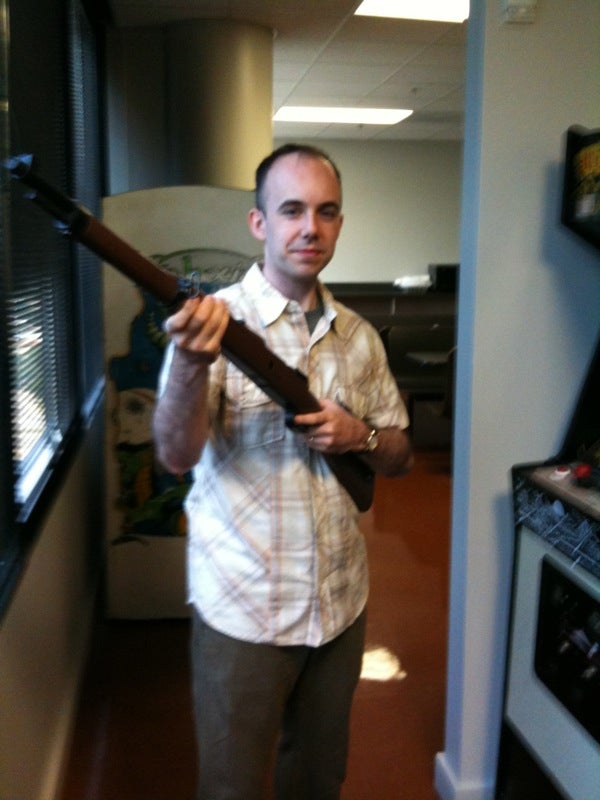 S
Here's me wielding a rubber prop rifle just outside of Gearbox's mo-cap room.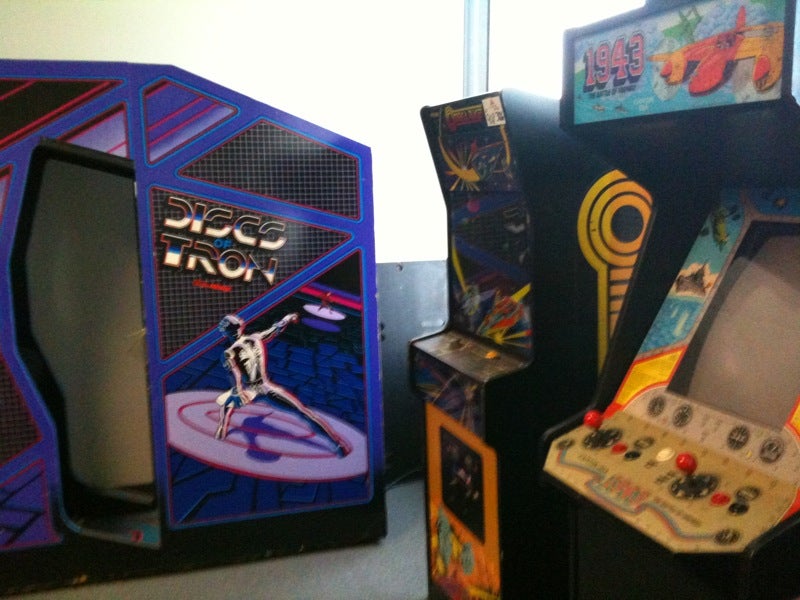 S
And here's another of Gearbox's rooms stuffed with arcade machines...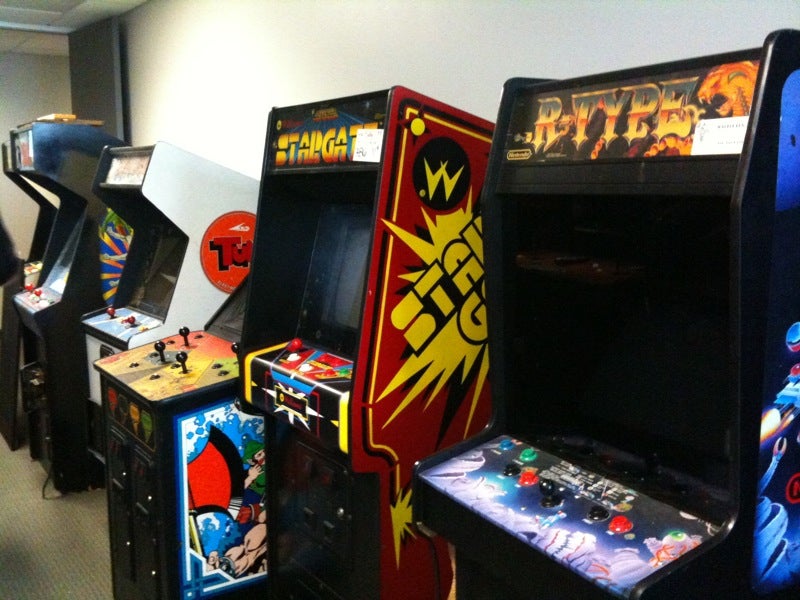 S
Lots of arcade machines...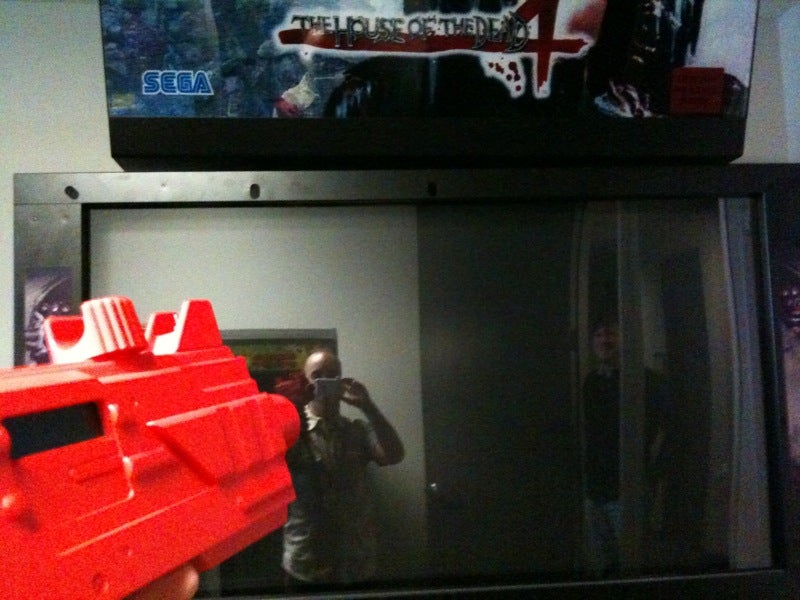 S
I mean, an absurd amount of arcade machines.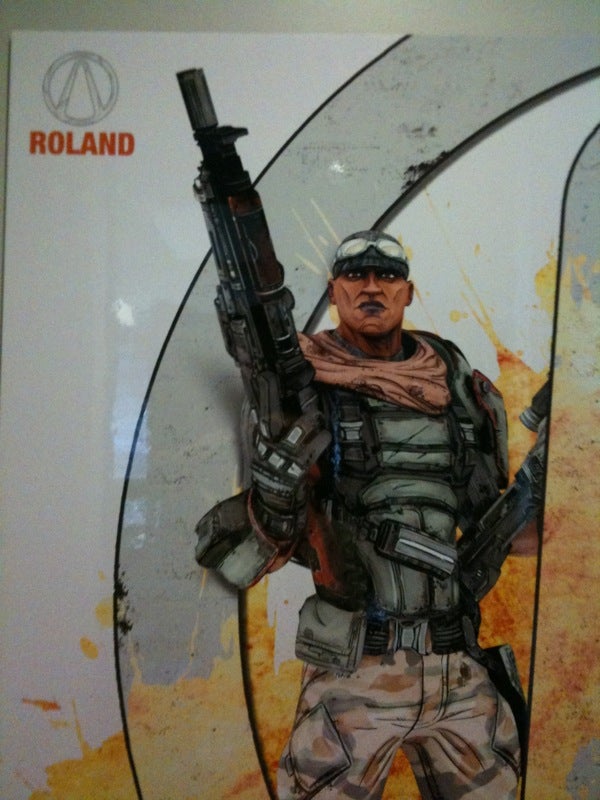 S
Borderlands, Gearbox's next game, is close to completion. Lots of concept art adorns the walls of the studio, some of them, like this, showcasing the game's new look....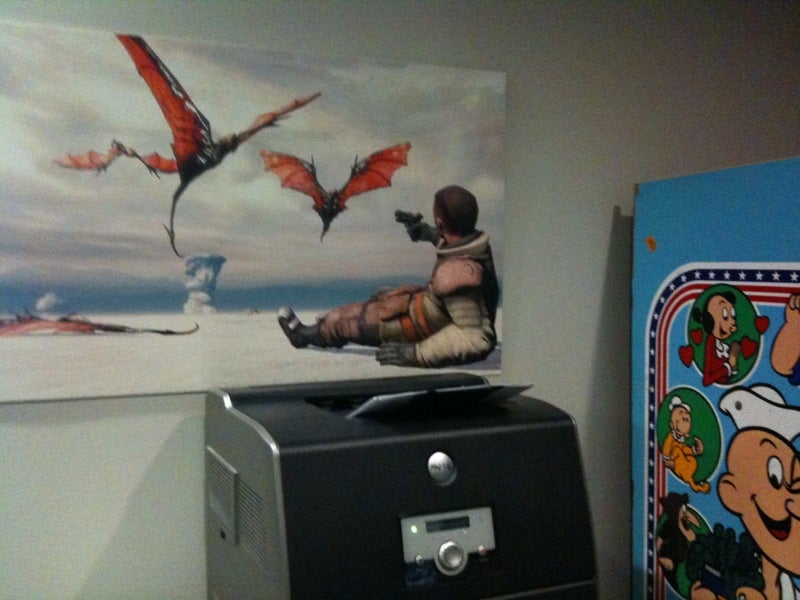 S
Some of it, like this showed the older look...

S
... but Pitchford himself admits it didn't stand out. (I did play the game while I visited, but I can't write about that for a couple of weeks.)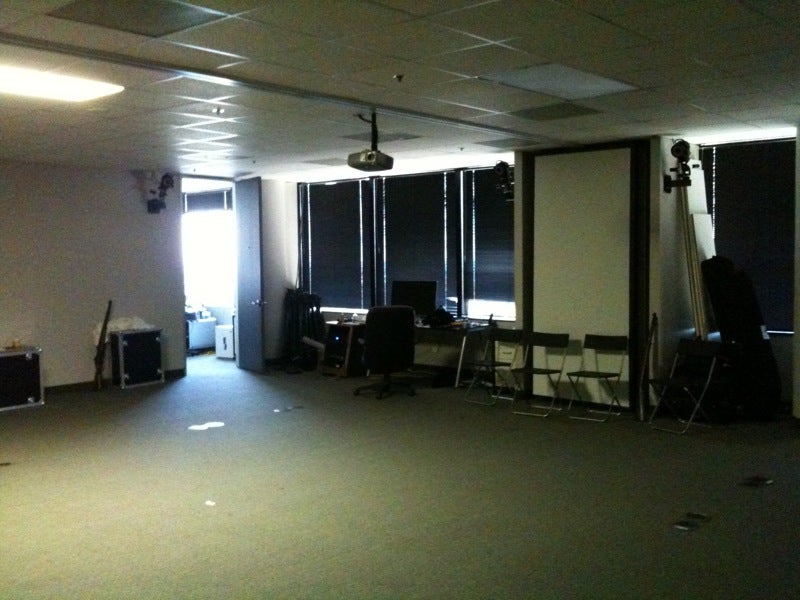 S
Here's the Gearbox mo-cap room. No motion capture was occurring when I walked through it.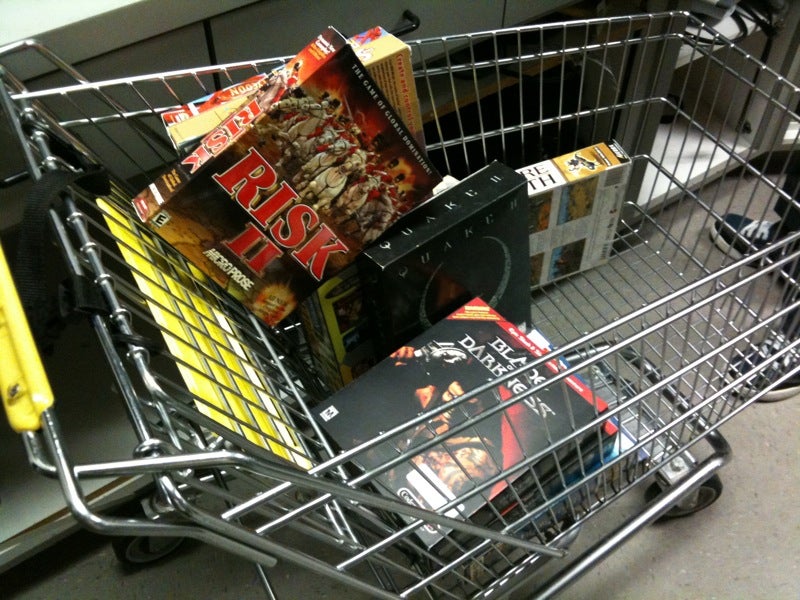 S
Right past the Gearbox lobby is a tech room full of wires and computers and a guy whose mission it is to ensure that no one at the studio is having computer troubles. While I visited, this cart got wheeled in, probably because this room also contains Gearbox's library of old games (the better to help with the company's monthly play-this-game-and-talk-about-it assignments).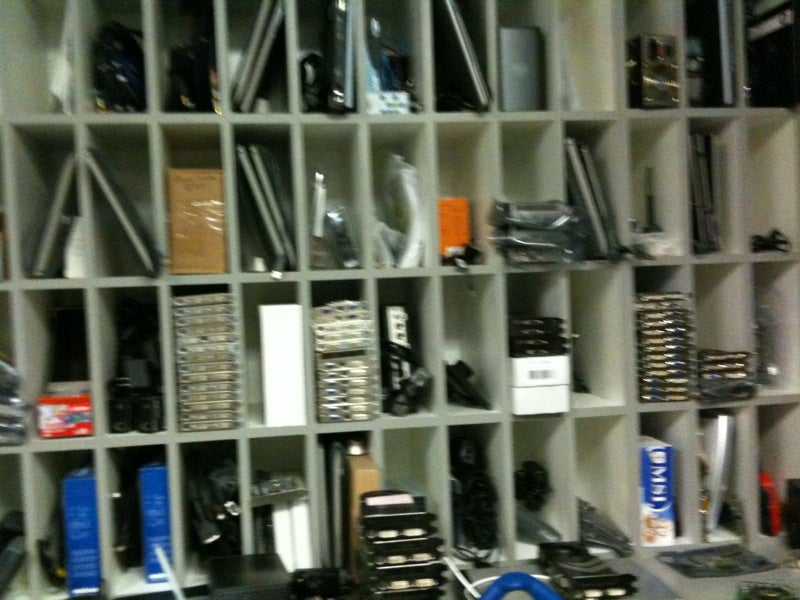 S
In the tech room, Pitchford said these shelves held every relevant graphics card out there.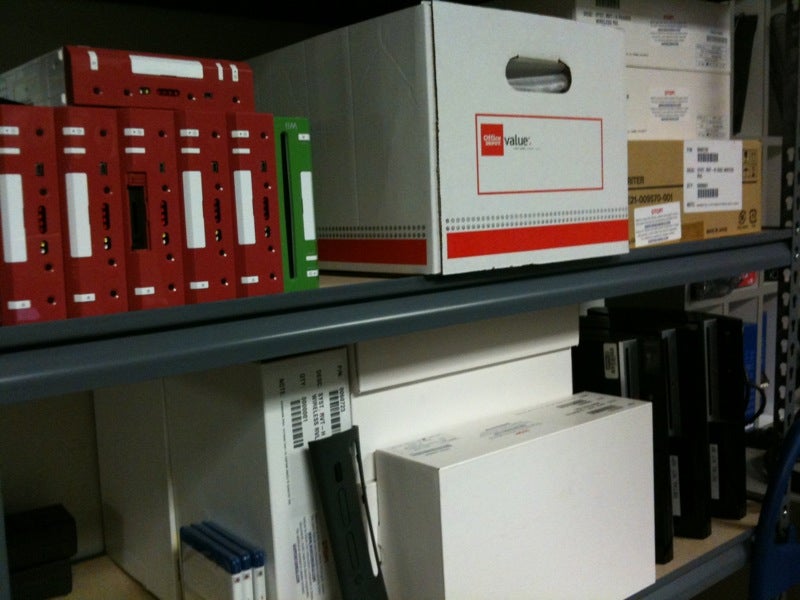 S
It also held shelves of extra consoles and development kits, including these Wiis used for game development.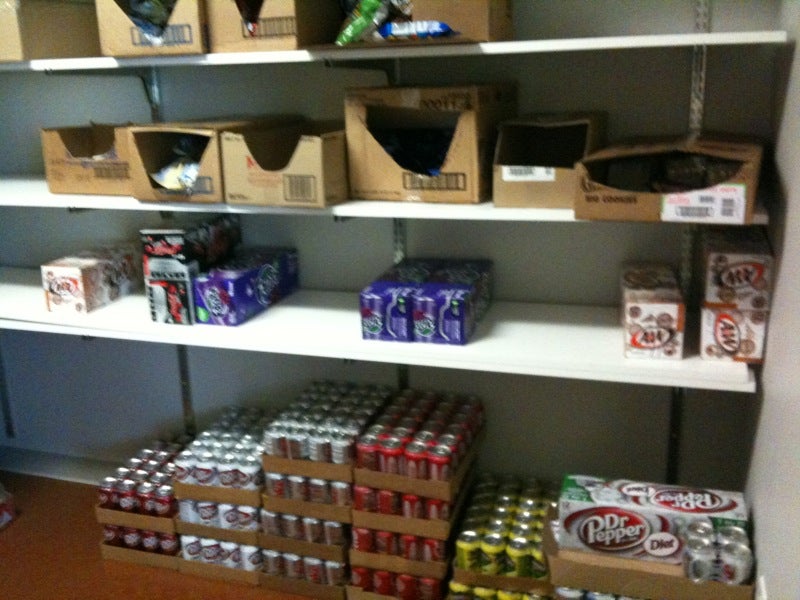 S
And here's another Gearbox snack room....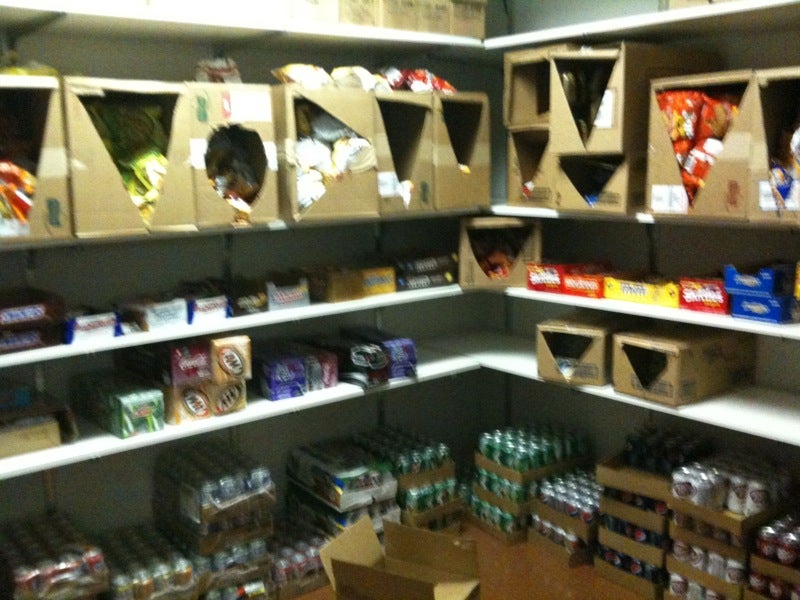 S
More Gearbox snacks.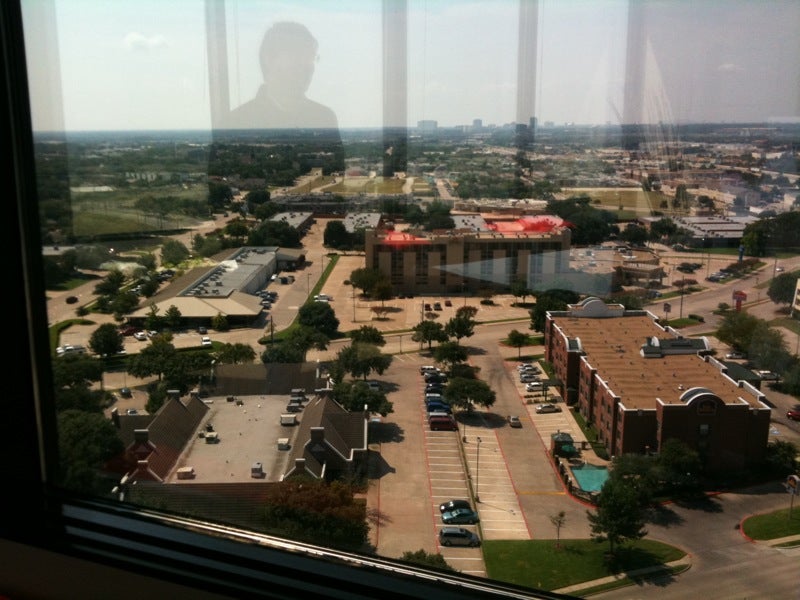 S
Here's the view of Plano, Texas, from Gearbox's top floor. Ideal during fireworks celebrations, Pitchford told me.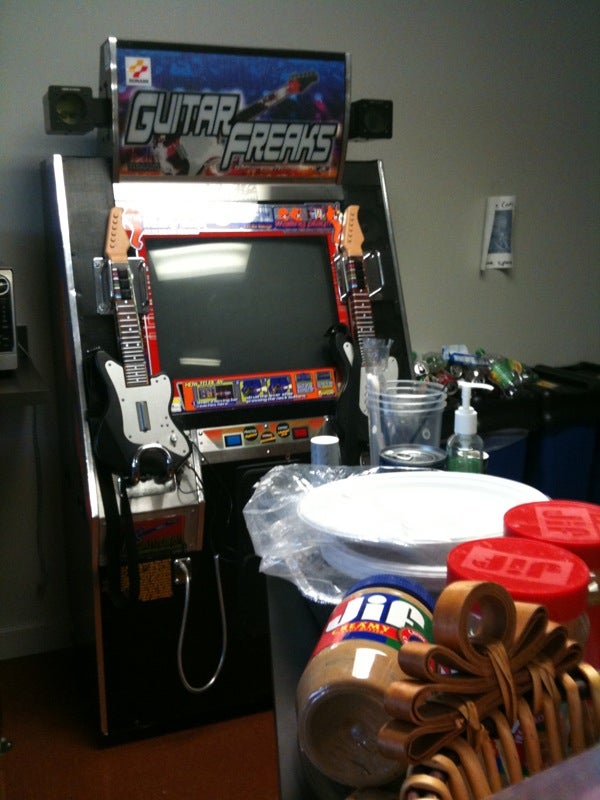 S
This is Pitchford's prized Guitar Freaks machine. (No one played it while I visited.)
And here, shaky cam and all, is Pitchford giving us all a quick look at his lobby. I'd have posted this first in the gallery had the quality been better. Apologies, folks. But for historical value, here you go.