Among the towers, the PC accessories, the Galaga spaceships was a bit of early news perhaps including a glimpse at Doom II and Quake Live for the Xbox 360's Live Arcade.
[UPDATE: I should have just called this Quake Arena Arcade. Sorry about the "Quake Live" confusion.]
This top picture shows a bit of both with an official of some sort playing Doom II on an Xbox 360 while wearing a shirt that says Quake Arena Arcade.
The keynote is just a few hours away, we'll be blogging it live, but until then Totilo has walked through QuakeCon and witnessed constructions he never imagined. Behold the things gamers will build.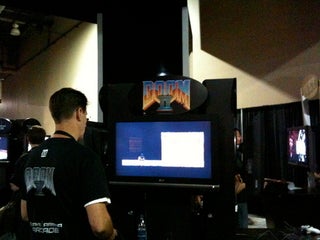 S
Doom II with an Xbox 360 controller.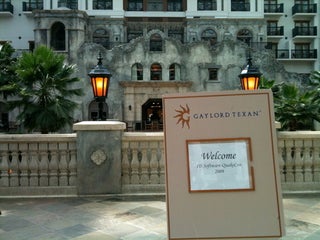 S
It's the fake Alamo at the Gaylord Texan, home of QuakeCon 2009.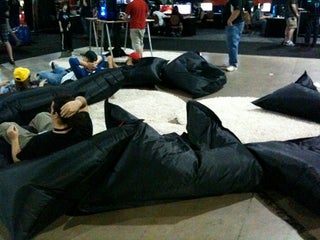 S
Lounging in the exhibition hall.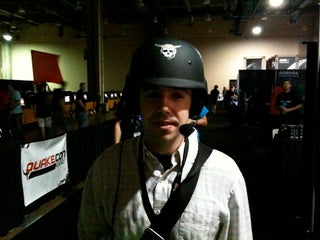 S
Your deputy editor wearing Gameskulls' $90 helmet-headphones. Better noise-canceling, they tell me!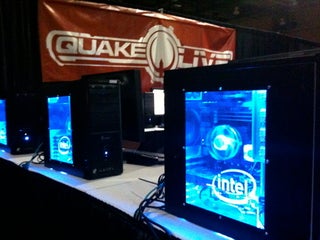 S
Computers glow at QuakeCon. Or have liquid sloshing through them. Or are built to look like Galaga spaceships, as you'll see....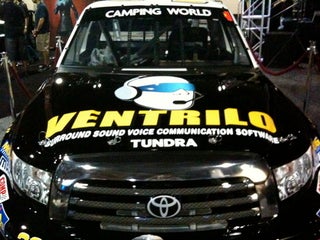 S
The Ventrilo racing pick-up.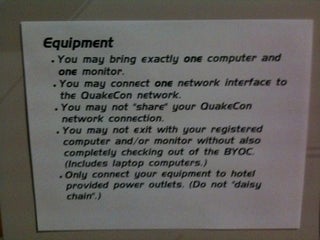 S
The QuakeCon rules.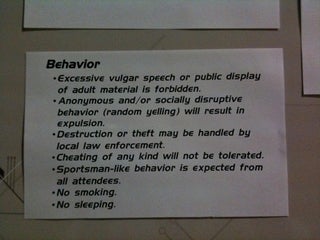 S
More QuakeCon rules.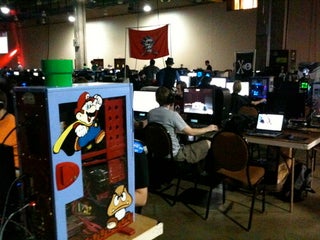 S
Here's the Super Mario PC Nintendo never made. Also spotted someone rolling in a tower painted with Link,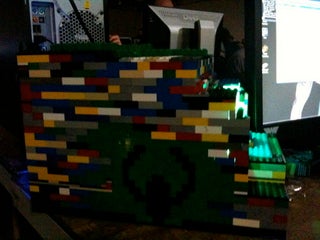 S
The Lego Quake PC. Unofficial.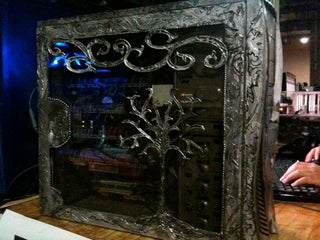 S
Lord of the Rings, maybe?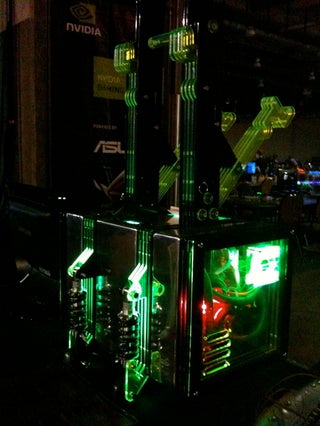 S
This one befuddled me, some sort of Nvidia special PC that had a Star Trek sign next to it.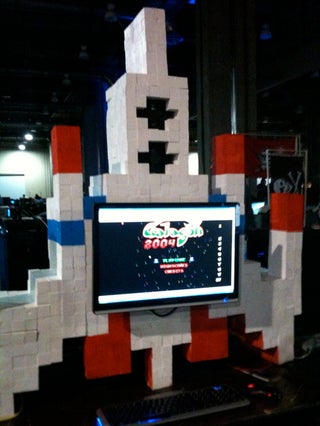 S
Your Galaga PC of the day.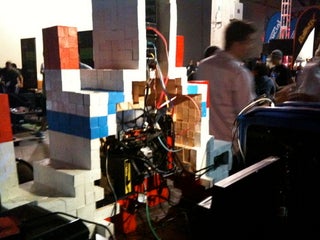 S
The Galaga guts.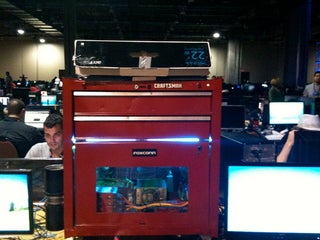 S
And, of course, the Craftsman tool-chest PC.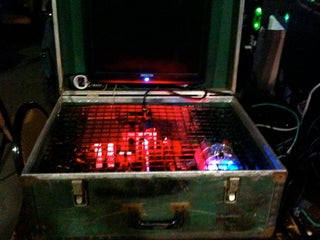 S
The suitcase PC? Or was this a bomb I was supposed to defuse? Too late?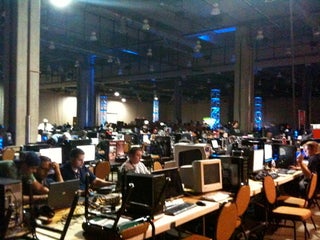 S
These people are having fun in the BYOC (bring your own computer) main hall.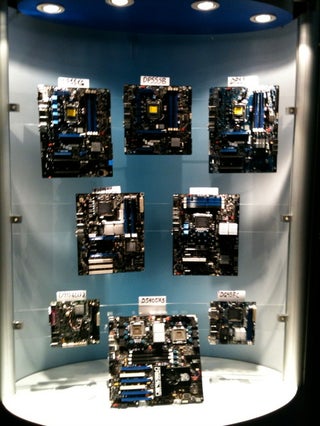 S
And some Intel cards to wrap us up.