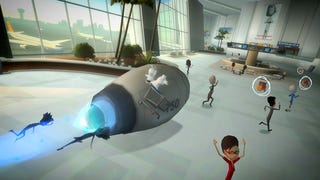 In case you were planning on skipping Ubisoft's new Wii-only adventure game, first consider that it will allow players to strip human beings to their underwear.
I played a bit of Rabbids Go Home a little over a week ago at an event for developer and publisher Ubisoft in New York City.
I was going to write a preview, but AJ did a fine job of that already.