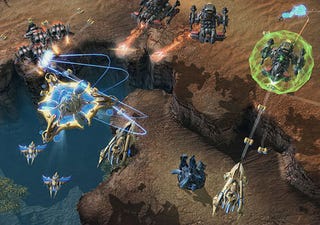 Activision Blizzard reported another quarter of growth today but announced it expects to make $250 million less in 2009 than originally forecast.
The company reported $1.04 billion in revenue for the company's second quarter of 2009, ended June 20, 2009. Executives credited sales of franchises World of Warcraft, Guitar Hero and Call of Duty as well as new games Prototype, Transformers and Wolverine.
Testifying to the continued strength of World of Warcraft, company executives said that more than a third of Activision Blizzard's revenue from the past three months came from MMOs.
But the mega-publisher lowered its revenue expectations for the year, from $4.3 billion for 2009 to $4.05 billion. The 2010 delay of StarCraft II and the first-person shooter Singularity were blamed, along with lower retailer orders for upcoming games, a byproduct of a weak economy.