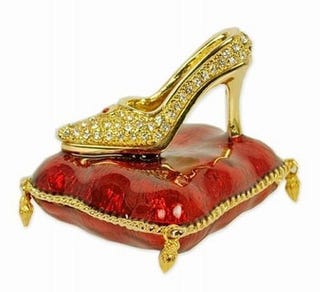 I'm obsessed with shoes that have anything to do with video games. Luckily, people on the Internet are too, so it's not hard to find a fabulous pair with a quick Google search and a sharp eye for detail.
There's a lot to choose from when it comes to gamer-created gamer apparel, of course. Also people are coming up with new stuff all the time. But I've picked out five pairs of shoes that I've found in the last year which I'd seriously considering buying if I weren't a starving journalist. Check 'em out and by all means point me to your favorites, if you've got a link.
Princess Peach Trainers
Created By: Daniel Reese (a.k.a. BRASS MONKI)
Shoe Type: Nike Trainers
Theme: Super Paper Mario
Spotted On: BRASS MONKI's blog
Total Cost: £135/$230
These fancy kicks were mocked up by Daniel Reese by my request after I got in touch with him over pricing on the Moogle shoes. Even if it's just a Photoshop job of what the shoes would look like, I think the design is spiffy, I love the color pink and I find that there's not nearly enough in the way of Princess Peach-related shoes to buy these days.