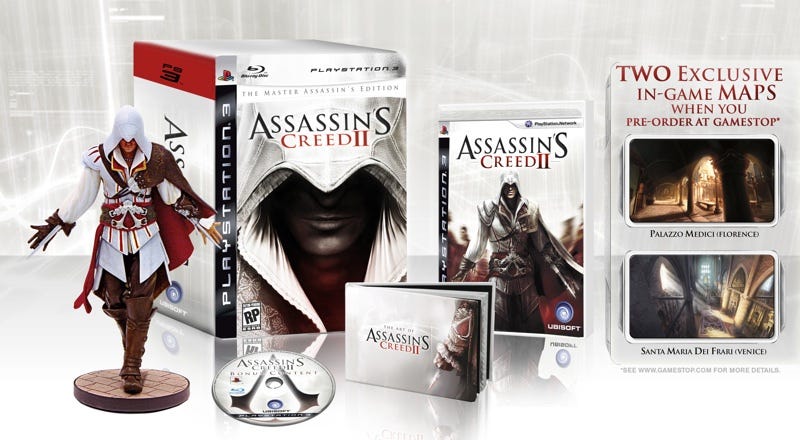 Last week, Assassin's Creed II executive producer described the November game to me as a "single-player" adventure. But the revelation of the contents in the game's GameStop special edition suggests there's something curious afoot.
The newly announced Master Assassin's $80 version of the otherwise-$60 game will be exclusive to GameStop and offer Xbox 360 and PlayStation 3 owners an 8.5" statue of protagonist Ezio, an art book, a behind-the-scenes DVD and a collectible tin.
More intriguing is that this limited-edition version will offer "two exclusive in-game maps." One is unlockable for anyone who pre-orders the game and is set in the Palazzo de Medici. The other, exclusive to this version, is set in or near the Venetian church, Santa Maria Dei Frari.