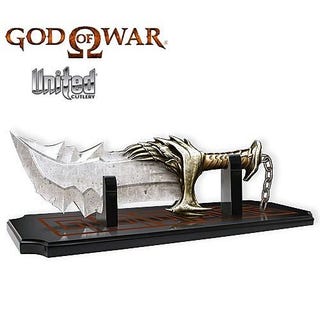 This October, God of War die hards will be able to get their hands on the United Cutlery replica Blades of Chaos and the first of six issues of the new comic series from DC Comics.
Then, this March, the first of two God of War Novels arrive from Del Rey.
Sounds like someone went a little marketing crazy. Here's the break down of the books, the comics and, yes, that fancy set of knives.