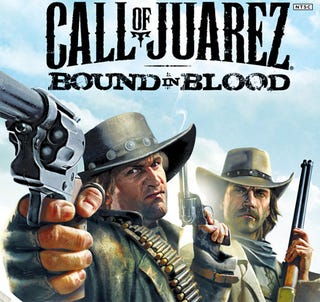 Grab your hat and strap on your irons, we're going on a Call of Juarez: Bound in Blood review round-up!
Developer Techland revisits the Spaghetti Western in Bound in Blood, the sequel to 2007's Call of Juarez. This time around the game focuses on Thomas and Ray McCall, the original protagonist's step-father and uncle respectively, as they make their way from the front lines of the American Civil War to Mexico on a quest for the mythical Lost Treasure of Cortez. Gunfights, chases, and other Western-themed occurrences ensue.
As Crecente pointed out in his review, Western shooters generally fail to achieve the same level of acclaim as more modern day tales of bullet-fueled valor. Can Call of Juarez: Bound in Blood rise about the rest? Let's gather us up a game review posse!