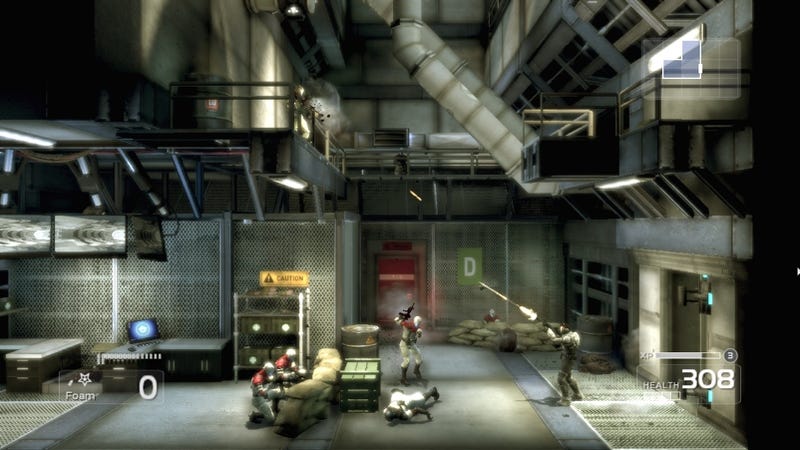 There is something winning about the game developer who can't hold back when he meets with Kotaku's man in New York.
We're talking about a game developer who always dreamed of making a game like Super Metroid and is putting one out this summer.
He's a developer so relaxed about showing his game that he's doing it barefoot and so pumped that he keeps showing off — this thing, oh and this thing, and this too — more and more cool stuff.
Donald Mustard, visiting the Big Apple from the Chair Entertainment home office in Utah, has something special with Shadow Complex, a cornerstone release scheduled for Microsoft's 2009 Summer of Arcade offering of downloadable games for the Xbox 360. (Kotaku last previewed Shadow Complex at E3.)