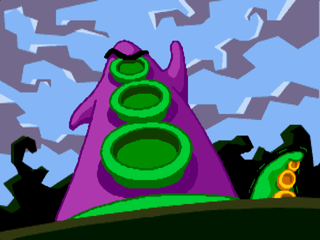 There was a time when gaming was left more to the imagination than the pixel-count. When the written word was mightier than the joystick.
Adventure games started as just black on white, or perhaps green on black. Word told the story. Words described the scenery and through words people played.
Text adventures like Pyramid 2000, Adventure and Zork, didn't just passively entertain, they taught us to imagine, to think, even to type.
But as the medium of gaming continued to thrive, to grow, to evolve, it left behind its roots as money losers, relics of a past that today's gamers may not be interested in.
Ironically though, it's that same evolution of technology that may now be able to breath new life into classic adventure games and open them up to a new audience of gamers.
Earlier this week LucasArts announced a deal with digital download service Steam to start releasing some of their classic games through the on-demand gaming service.