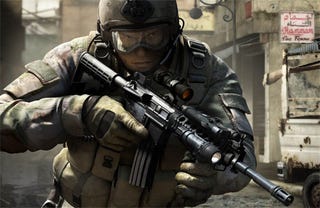 A listing for "SOCOM 4" for the PlayStation 3 at production studio PCB Productions might be a good indicator that somewhere, in some capacity, someone is working on another SOCOM game. Wouldn't that be surprising?
After the listing was dug up by PS3 Center, the digital audio recording facility pulled the SOCOM sequel mention—but not before Google cached it—along with one for Syphon Filter 5.
Yes, the same rumored Syphon Filter we posted about in February (from the same source), which must have lead someone to believe that Syphon Filter 5 was also in development at Sony Bend. Potentially another massive megaton that another entry in a very successful series of shooters would get another iteration.