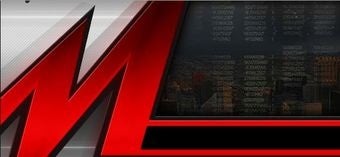 Warner Brothers' bid to purchase much of game publisher Midway won court approval yesterday. The company updated Kotaku and clarified the status of some studios and licenses.
The sale to Warner Brothers is expected to close in the next 10 days, according to Midway spokesperson Geoffrey Mogilner. That will put the Mortal Kombat license, the This Is Vegas project, Midway's sports and arcade brands as well as the company's Chicago and Seattle studios under the WB umbrella.
Among the studios and properties not part of WB's acquisition are Midway's Newcastle and San Diego studios. The San Diego team has been working on a new TNA game, according to Mogilner, but neither the team nor the wrestling license is part of the WB deal. As reported on Joystiq earlier today, the team at San Diego, as required by law, was given 60 days' notice on Wednesday. Wheelman studio Newcastle had already received similar notice, though Mogilner was uncertain how long ago that had been provided. Newscastle has been working on the new game Necessary Force. The spokesman said it is "entirely possible" that those studios could be acquired, but no bids are on the table.