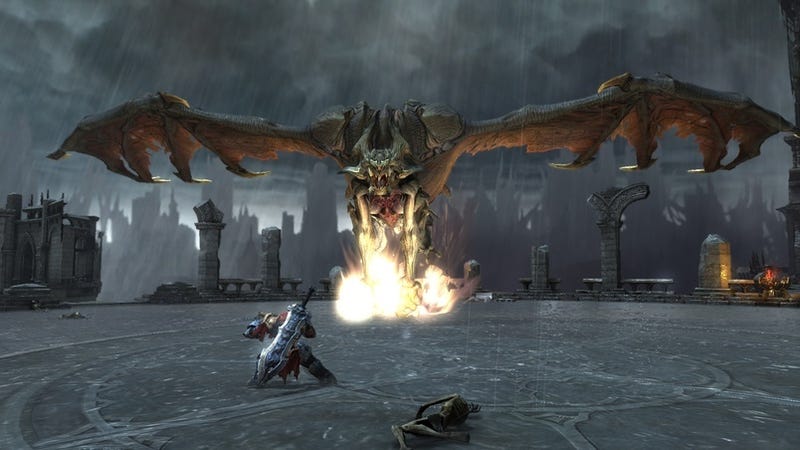 The first game we've ever been told will include a "badass door" is also scheduled to be the first game released in 2010. And so much of it seems so familiar.
Pay no attention to the 2010 release dates for the next of mythical action champ God of War and the game already occupying the spot of number one contender, Dante's Inferno. They're going to be beat, on the calendar, at least, by another titanic, mythological struggle wrestled into game form, Darksiders.
THQ's epic-in-the-making is forging an identity shaped by many other games. But can it do more than match their features? Can it boast a worth and allure of its own?
What Is It?
Darksiders is a long-in-development (I saw it at E3 2007) action-adventure game from Vigil Games set for 1/1/10 release on the PS3 and Xbox 360. Players control War, one of the Four Horseman of the Apocalypse, whose possibly erroneous summoning to Earth ignited the end of the world and made War the enemy of demons and angels. Fighting and exploring a hub-and-dungeon world — that's the Zelda connection — War must claim key items and develop his arsenal in order to stay alive and get vengeance for whoever set in motion the events that set Heaven and Hell at his throat.
What We Saw
THQ brought the game's E3 build to New York, allowing me to re-play the portion Crecente tried during his May pre-E3 event as well as watch the parts that reminded me of Panzer Dragoon, Ocarina of Time, Twilight Princess, Gears of War and games starring The Incredible Hulk.