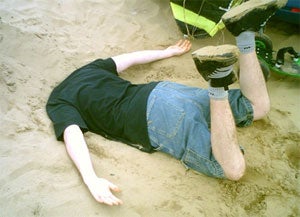 The future of games distribution is digital. Whether that's in 5 or 15 years' time, that's what's going to happen. Your grandkids won't be buying games in boxes. But don't tell GameStop that!
The retailer has said that an "addressable market" for the digital download of games - as in, one that needs addressing by the company - "will not exist until 2014."
And even when we do get to 2014, GameStop reckons only 25% of its customers will "have access to the technology required to download full games" by then.
Right. Let's break that down.
- Almost everybody with a PC already has "access to the technology required to download full games", via digital delivery services such as Steam and Direct2Drive. These services are already seeing big take-ups, with more and more publishers distributing their titles on them. Steam, for example, now carries almost every game from all of the big publishers, including Activision, EA, Take-Two & Ubisoft. Those publishers, unlike GameStop, can see which way the wind is blowing.
- Soon, anybody with an Xbox 360 and an internet connection will be able to download the full version of retail games. Not demos, not limited online-only games, but full, complete games, just like the ones you used to buy at GameStop.