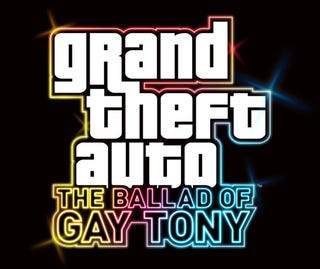 This fall, an Xbox 360 game will have the word "gay" in its title. But will 360 gamers be able to call themselves gay by then?
During an E3 interview with Microsoft's corporate vice president of Xbox Live software and services, John Schappert, I posed a question that I'd been sent by a reader:
How did the company reconcile the fall offering of a game called "Grand Theft Auto: The Ballad of Gay Tony" with the fact that Microsoft still doesn't let gamers mention their sexual orientation in their Xbox Live profiles or use the term gay in their Gamertag?