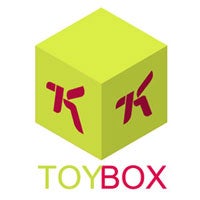 Welcome to Toybox! We've decided to centralise most of our toy/action figure/adult collectible news into a single feature, which we'll be running every week or two. This week, we've got Kingdom Hearts, a stunning custom Metroid statue and a Halo Mongoose.

Halo Mongoose

Due out in October, the Mongoose is built to accommodate McFarlane's line of 5-inch Halo 3 figures. It'll ship with a free Spartan, with three to choose from: an orange one, a "cyan" one and a "crimson & steel" guy that's exclusive to Diamond and Toys R Us.
Kingdom Hearts Statues

The third line of Square Enix's Formation Arts series of Kingdom hearts statues depicts six characters: Minnie Mouse, Captain Jack Sparrow, Sora, Pete, Axel & Ursula.
While they were released in Japan last year, you can now get them in the US from a number of outlets, including Square's official online store, where they're going for $17 a pop.

Metroid Statue (Custom)

If you can remember back to 2007, you'll probably remember the amazing custom Metroid figure by red3183 that put pretty much every officially-licensed Nintendo figure ever released to shame.