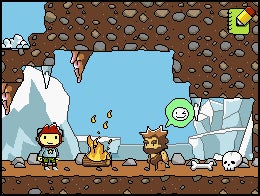 The selection of Scribblenauts as best game of E3 2009 by three major gaming outlets is a milestone for which we can find no precedent in gaming history.
During the final day of E3 2009 I shared a quick cab ride with 5th Cell game designer Jeremiah Slaczka, and I asked him what was getting buzz on the show floor.
"Scribblenauts," he said.
Of course, he'd say that I chided. That's his game, the one that lets you write any kid-safe concrete noun into the DS and have it appear in virtual form to solve puzzles or just be played with.