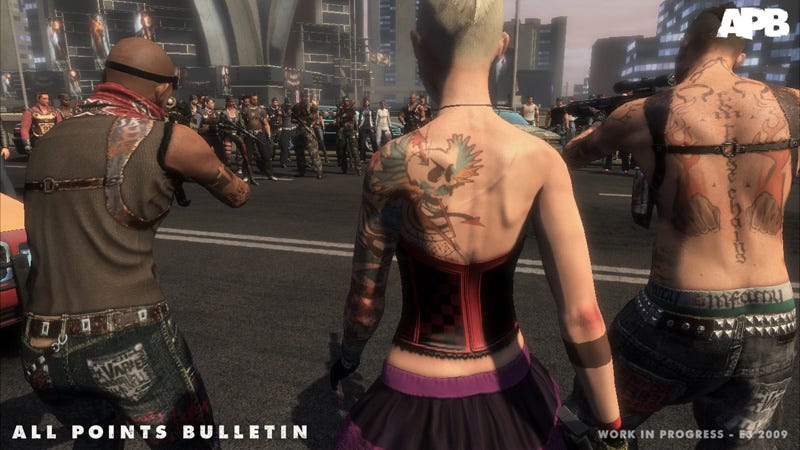 No game at E3 may have had a longer list of unexpected features than APB, Real Time Worlds' so-called crossing of Grand Theft Auto and an MMO.
APB, which comes from the creators of Crackdown, has been in development for a few years and has bounced publishers to land at EA for its expected early 2010 PC release. But for all the times it's popped up in the press, the many unusual ways it works still came as a surprise during Kotaku's meeting with the game's creators at E3.
The game is set in virtual urban spaces that support 100 players competitively in each, or 300 people in non-gameplay social spaces. Each world or shard of the MMO will support 10,000 players who are divided into those spaces. Within those shards you can be a man or a woman, a criminal or a cop ("enforcer"), doing good or bad in whichever region you choose.
If you want, you'll be able to play the game as if it was a single-player game, minding your business by stealing cars, cleaning graffiti, and taking other missions that a criminal or cop might do. But that won't last. (See the APB trailer here.)