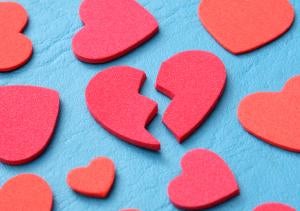 Breaking up is hard to do, but video games can help. Here are five 2009 titles that'll get you through the five stages of grief.
The Kübler-Ross model of grief proposed in the 1969 book Death and Dying is actually a theory about dealing with death and terminal disease, both of which are way worse than just calling it quits with your special someone.
But breakups – even the mature, amicable kind where you know even before you split that you're going to be better off – still suck and sometimes you've got to let yourself go through the five stages in no particular order just to adjust.
1) Denial – Lord of the Rings: Conquest – "This can't be happening to me."
Here's a game that's very good at denying that anything is wrong. It's got a blockbuster movie license behind it, a dream team in development and publishing and the gameplay is based on the Star Wars: Battlefront series. Conquest had it all… so how could anything be wrong?
Even after reality set in for everybody else when the reviews came out, the the game kept right on denying with a big, fat downloadable content pack.