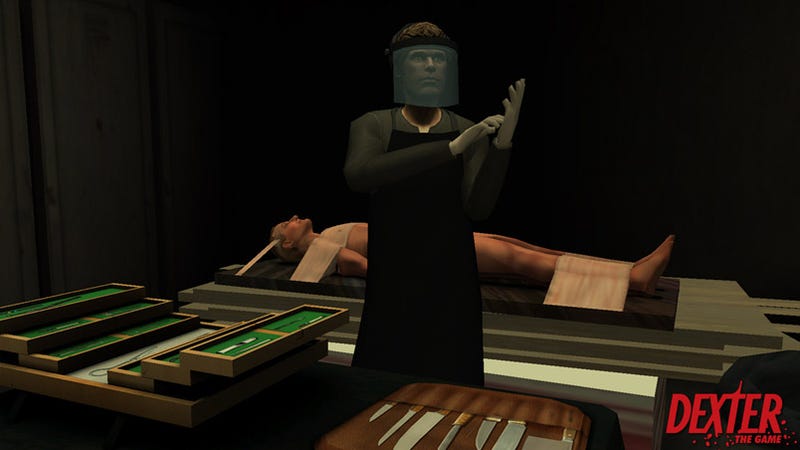 We took some time out at E3 2009 to further investigate Dexter, the iPhone title from Marc Ecko Entertainment based on the hit television series about a cop by day, serial killer by night.
What Is It?
As mentioned above, Dexter is a combination stealth/adventure game based on the hit Showtime series about a serial killer who works with the police by day, the series itself being based on a series of novels by Jeff Lindsay.
What We Saw
I played through bits of the opening mission, in which Dexter stalks a minister who has been killing choir boys. Game play involved wandering about digging up said boys, preparing the bodies in a room used to confront said minister, and then stealing his keys so I could hide in the back of his car to pounce.
How Far Along Is It?
There's still a ton of work to be done. The cut scenes are all placeholders, and the actually torture mini-game from AJ's preview looks to have been removed from this build, to be replaced with something else.