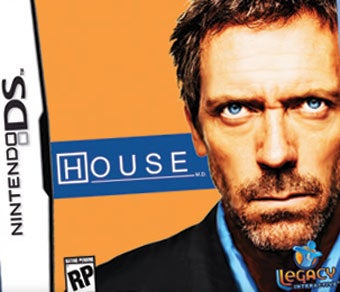 While we were busy paying attention to Sony and Nintendo last Tuesday, Legacy Interactive quietly announced a video game that will kill your console nine times before finally saving its life.
Yes, House is getting his own game for the PC, Nintendo Wii, and DS, courtesy of the company that brought you Mean Girls and Pretty in Pink, and while fans of the award-winning medical drama may be groaning, Legacy Interactive president
Ariella Lehrer assures me that they'll do the franchise proud. In fact, with a long history of producing both detective adventures and games like Emergency Room: Code Red, you could say that House falls right in their sweet spot.