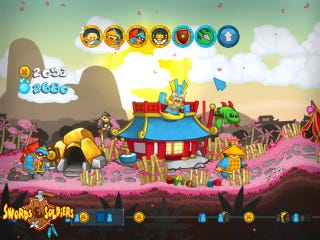 E3 2009 gave us another opportunity to get our hands on Disney's explosive, course-altering reality show racer, Split/Second.
What Is It?
Split/Second is a racing game that takes place over the course of a season of an imaginary reality TV program. Players race on giant set pieces rigged with explosives, which they can trigger once they fill their Power Play meter in order to open up new shortcuts and inconvenience their opponents, with events ranging from signs falling across the road to massive, devastating events that change the track completely.
What We Saw
I watched a developer race through a new shipyard level before they allowed me to drive the same airport course that Crecente saw last month.