Here's a set of E3 2009 screens for Gearbox's Borderlands, in case you felt you were getting a little behind.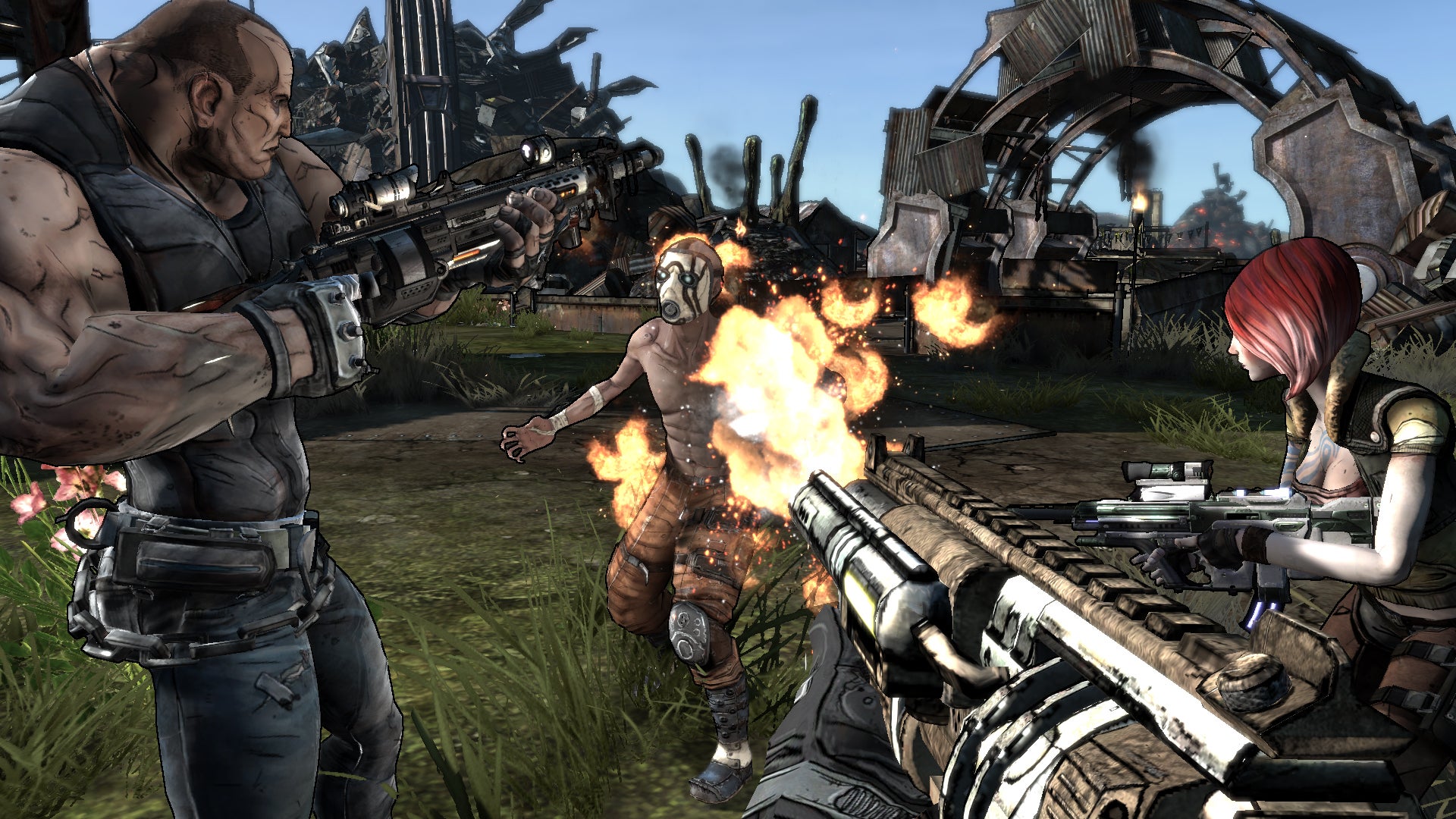 S
Just one of hundreds of weapons in the game.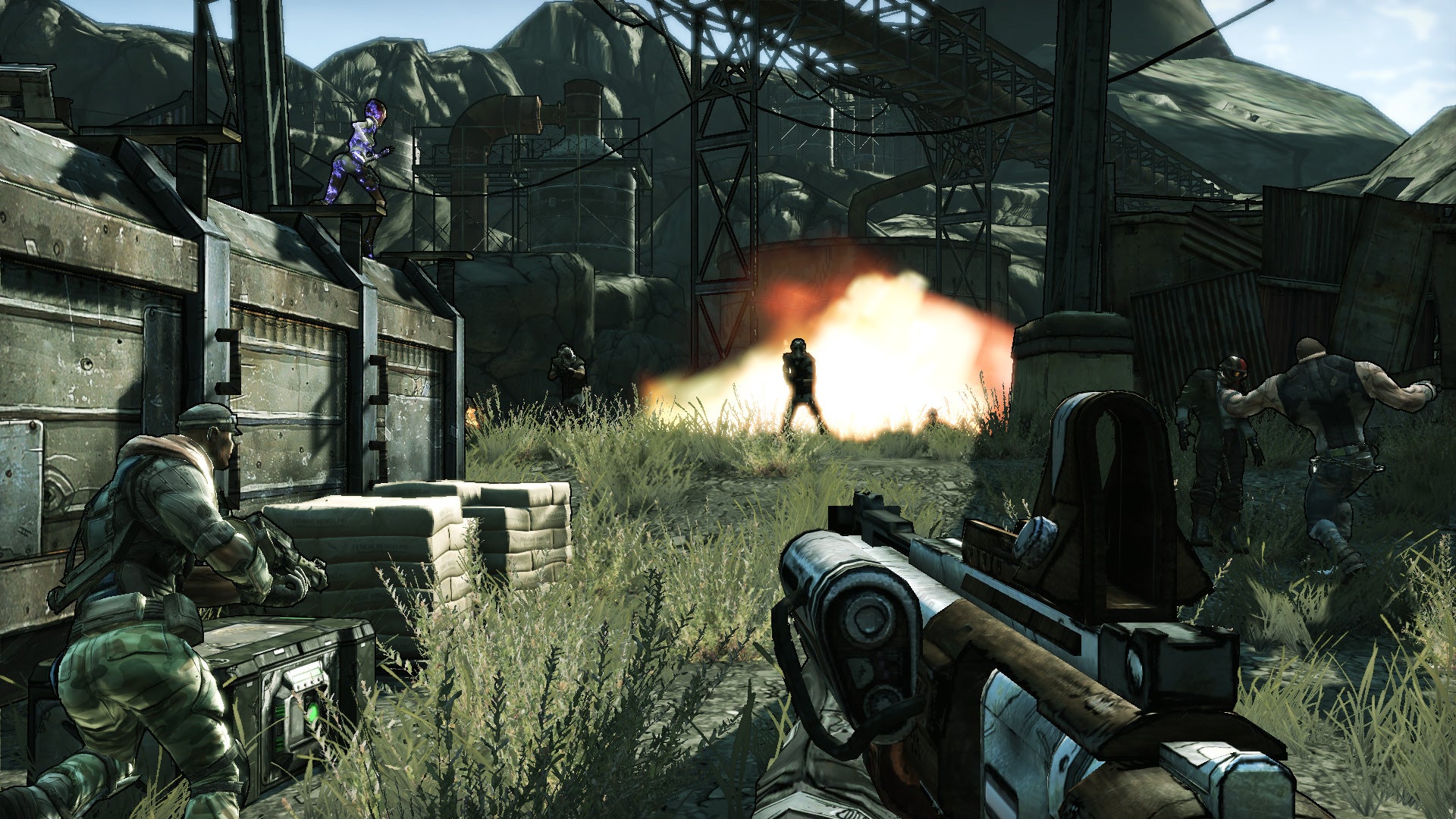 S
Boom!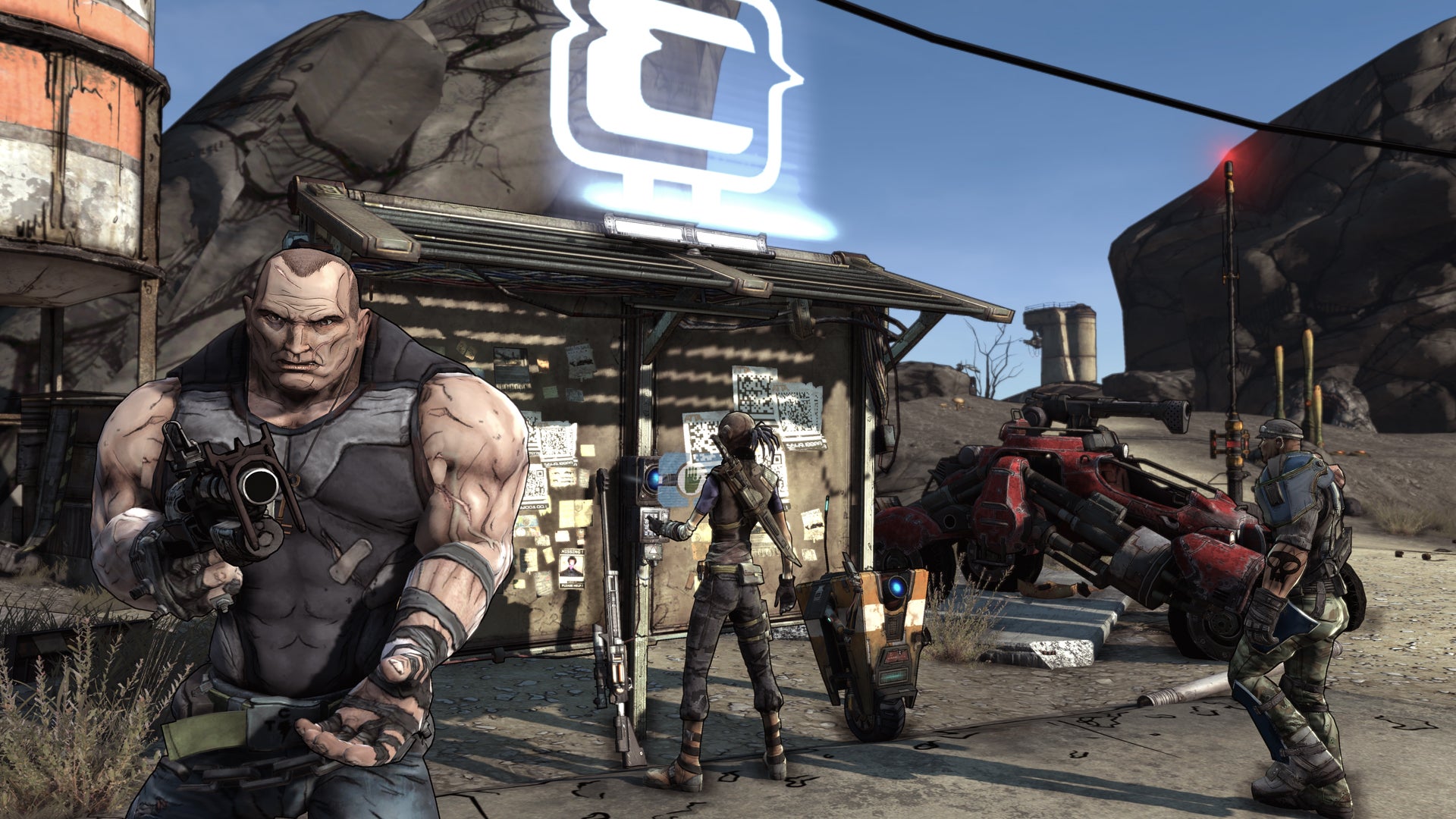 S
That's one good looking guy right there.

S
One badass mofo.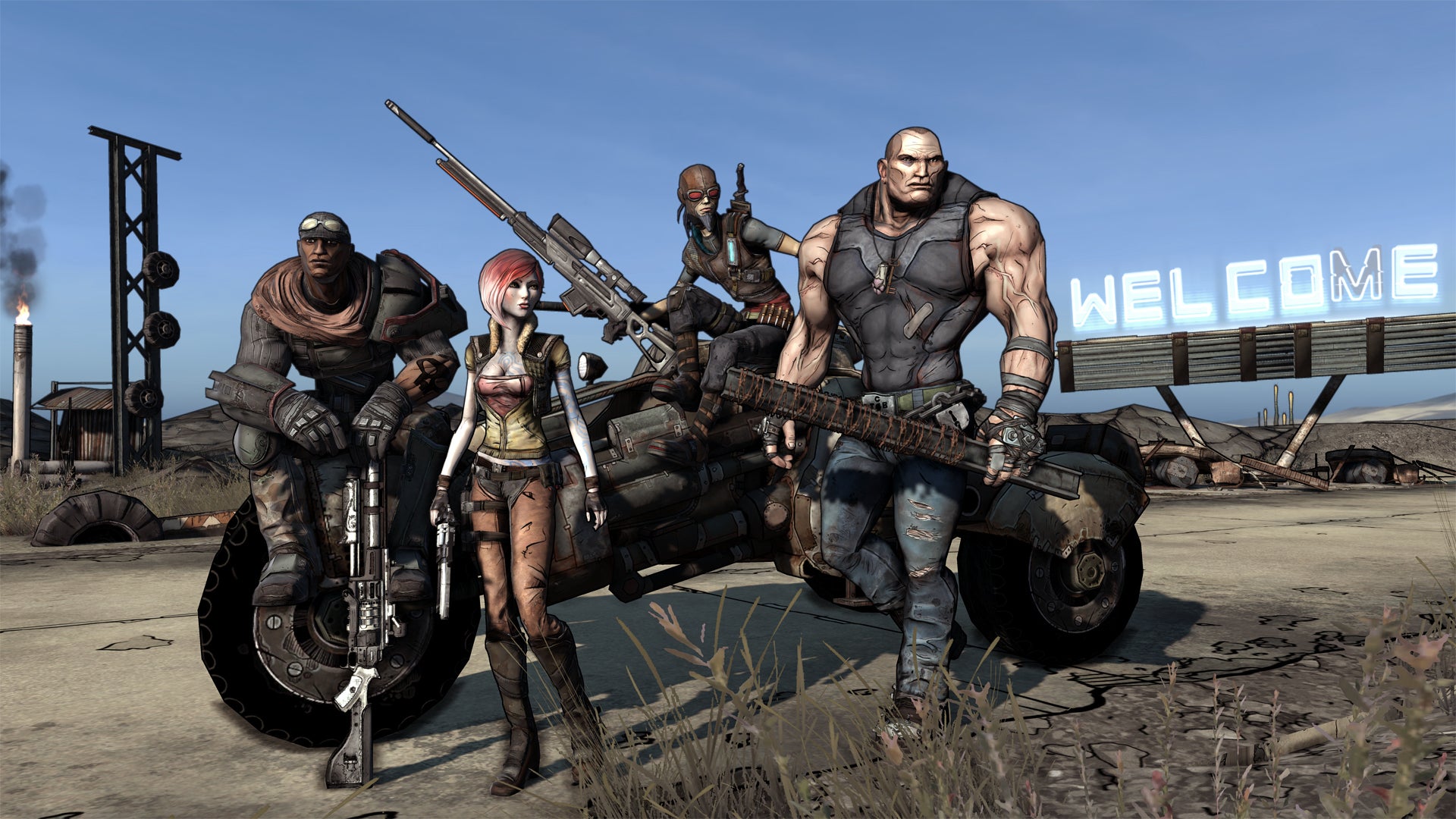 S
The Breakfast Club.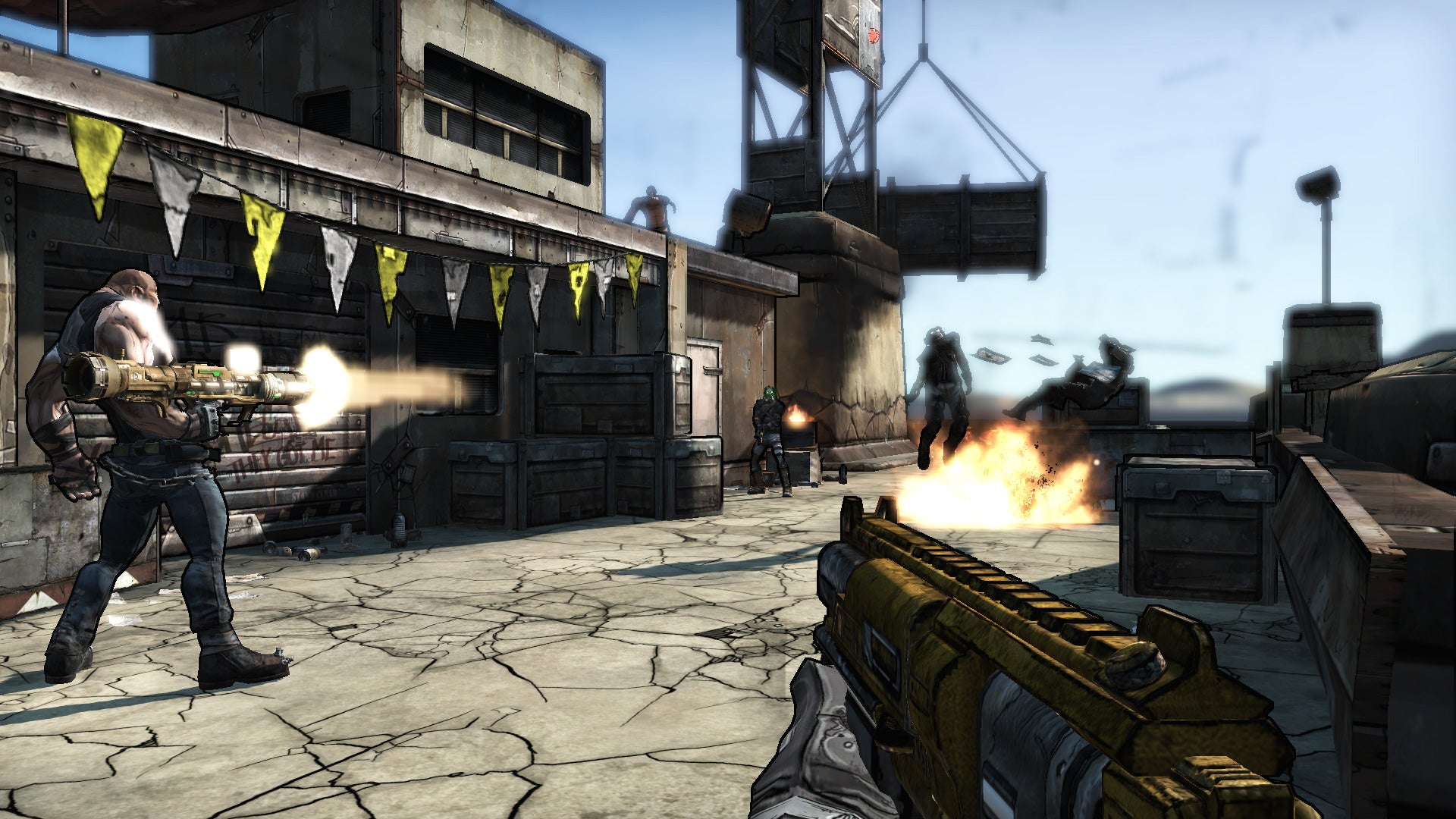 S
Shooting things. It's what they do.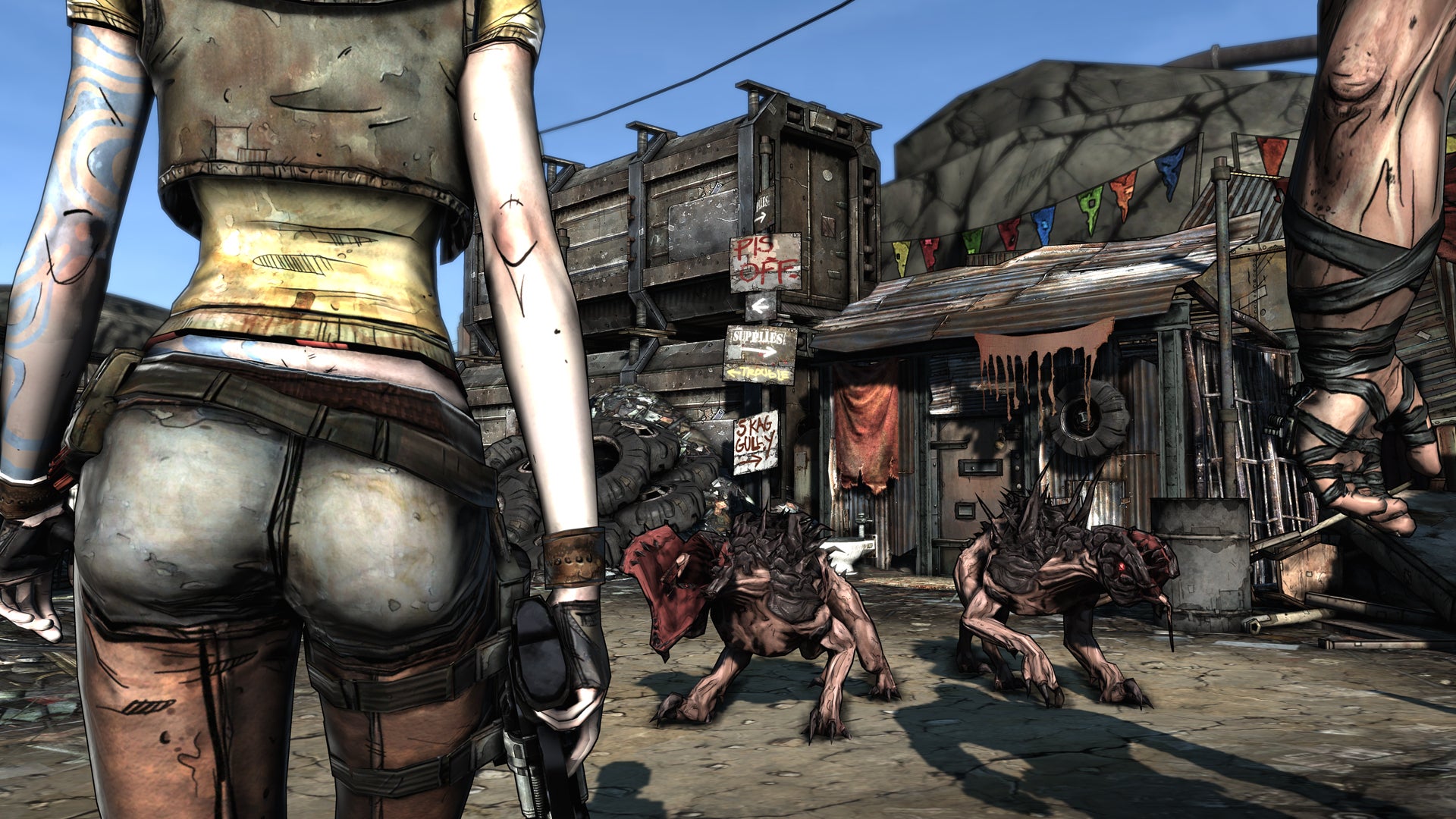 S
Obligatory ass shot. Collect the whole set.